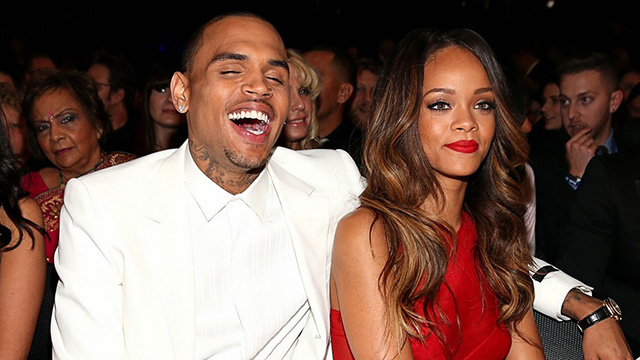 The Chicago Sun-Times' Bill Zwecker may not be the most reliable in the way of certain types of celebrity news, but he sure is one of the more fun people to read. In his latest gossip column, Bill-Bill claims that after Chris Brown and Rihanna sub-tweeted each other about their apparent breakup, "I've also learned that RiRi used a more old-fashioned approach to express her outrage at Brown: She picked up the phone and called him."
So was a good old fashioned curse out session in order? The source told him, "She really blasted him, using language that made it sound like she never will get back with him again — no matter what people think."
What do you think she say? "F**k you, your number-three pencil colored d**k, and your hyperactivity meets rage style of dancing. Don't call me no more, bitch!"
Regardless of what she told Christopher Maurice, the singer was said to have gotten enraged when she heard Chris say in a radio interview that he wasn't ready to be "wifing" someone as young as Princess Rih-Rih. The source added, "She really thought that was a sexist, degrading thing for him to say. Especially after all Rihanna endured after he beat her and all that."
Sexist and degrading, you say? Gosh darn it, I'd never expect such behavior from Chris Brown. He's such a well-spoken gentleman who speaks of women in the most respectable of ways.
She's not mine if she's everybody else's.

— Chris Brown(@chrisbrown) May 10, 2013
Exhibit A.
Feel free to roll your eyes now.
Be the first to receive breaking news alerts and more stories like this by subscribing to our mailing list.