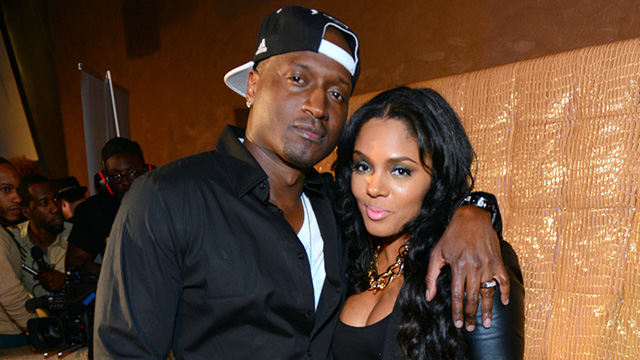 On the most recent episode of Love & Hip Hop: Atlanta Alannuh, adversaries K. Michelle and Rasheeda almost scrapped at a housewarming in Mimi Faust's new apartment after K. Michelle mocked Rasheeda's husband Kirk Frost and his three earrings. If you're wondering, yes, I was confused, too, about what having three earrings was supposed to mean. Apparently that extra hole implies that Kirk would rather have a "hole in one" moment with a man than with a woman. Uh, I guess.
In any event, Kirk has long denied being gay and there's a new rumor out there to support such a notion. That is, besides Kirk having a wife, some kids with another woman, plus one on the way courtesy of his aforementioned bride. But while this new line of gossip doesn't lend credence to K. Michelle's insinuations about Kirk, it does make him look like a cheating jerk.
The Jasmine Brand reports:
A source close to the couple shared exclusively with us that although Rasheeda is expecting a child, Kirk is dating another woman in Atlanta. What do we think? Here's what we know. We noticed tension between Rasheeda and Kirk at the Atlanta premiere party. They both arrived in different cars and at different times and barely spoke a word to each other. Initially, we assumed that they were playing it up for the cameras, but unfortunately, it may be more to it.
Just for the sake of the baby, who probably shouldn't be subjected to their mama cursing out their daddy so soon into its life, let's hope this is just a nasty, nasty rumor — like the one about Kirk and his extra earring.
Be the first to receive breaking news alerts and more stories like this by subscribing to our mailing list.