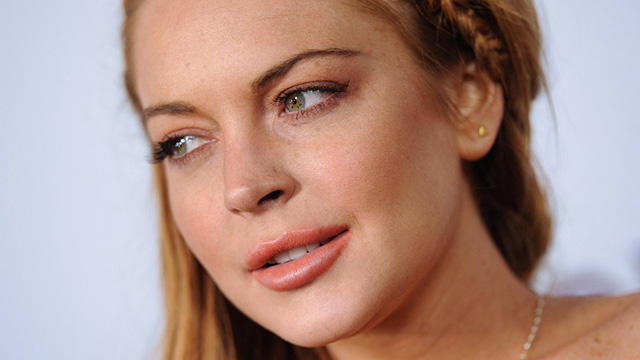 As Lindsay Lohan gets further into her 90-day treatment program at the Betty Ford clinic in L.A., there's one drug that she'll be allowed to take while at the facility. TMZ is reporting that Lohan has permission to take Adderall during her time at the Betty Ford clinic.
Lohan reportedly has a prescription for the medication because she was previously diagnosed with Attention Deficit Hyperactivity Disorder. According to the FDA's website, Adderall is federally controlled because it can "be abused of lead to dependence."
Lohan's trip to rehab sparked controversy last week when news broke that she intended to check into Morningside Recovery in Newport Beach. It was revealed that the institution was not a licensed rehabilitation facility and the court determined that it was not a suitable treatment center for Lohan.
Now it's being reported that Lohan's lawyer Mark Heller, who attempted to defend Morningside, was completely full of shit. Heller, who Lohan fired and replaced with her former lawyer Shawn Holley, attempted to convince Judge Jim Dabney that the facility was in Lohan's best interest.
Yet, documents obtained by TMZ tell a different story. The institution, which had its license revoked in Sept. 2012 purportedly "failed to report the death of a patient, providing unlicensed medical services and improperly handling prescription drugs."
In other words (and as "30 Rock's" Liz Lemon would say) … "Shut it down!"