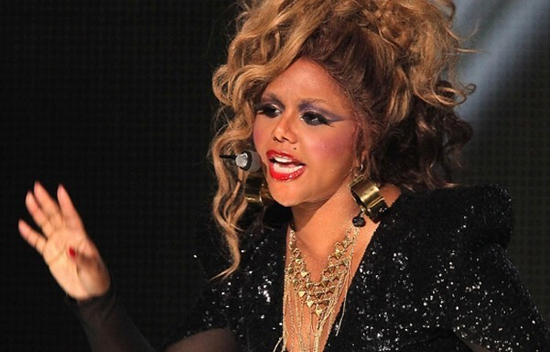 At some point, Lil' Kim is going to have to face the fact that it's her, not the music industry that's ruined her career. The latest implosion with her former affiliates International Rockstars (IRS) is just the latest nail in her coffin.
Remember the end of 2011 when Lil' Kim went on an aggressive anti-Nicki Minaj PR campaign and cobbled together that wretched Black Friday collection of noise and throwaway beats?
If you'll recall, besides claiming non-existent PayPal records, she also put forth a new entourage that was riding for her: International Rockstars (IRS).
They appeared in her low-budget video for "Black Friday" and you could see everyone rocking the IRS t-shirts and hats.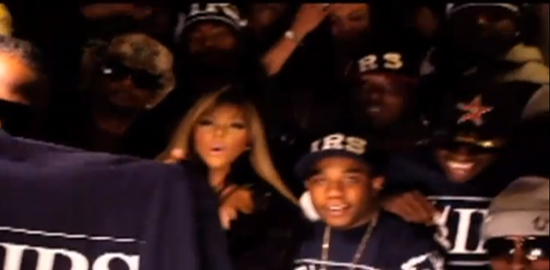 Well, her ride-or-die crew has become yet another deal gone sour for the Queen Bee. TMZ reports that Kim recently cut off contact with the management firm, fired off a cease and desist letter and then filed a lawsuit disputing the terms of their agreement.
Now, IRS has filed a countersuit for $15 million. Andrew Ro, owner of IRS, says "Kim was a menace to work with" and claims that she derailed several lucrative projects that the company lined up for her.
It's hard to keep up with all of the failed partnerships, collaborations and deals that Kim has burned through, but suffice it to say, Kim is on the same path to Never, Never Land as Lauryn Hill at this point.
She stays burning bridges and keeps wondering why she can never get anywhere in the music industry.
Be the first to receive breaking news alerts and more stories like this by subscribing to our mailing list.