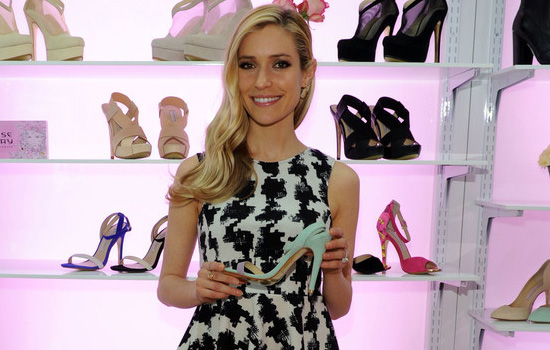 When you become famous after starring on a reality show, that often leads you to become delusional and think that you're way more important than you really are. In the case of Kristin Cavallari, she has somehow managed to generate attention for herself over the years.
Take for example her recent interview with Coco Eco mag, in which she talks about the all of the many, many acting jobs she's given up in order to make her relationship with Chicago Bears quarterback Jay Cutler work. Because Kristin Cavallari is in such high demand and everyone wants her to star in their new projects. But she can't, because of love, and stuff.
"I've passed on a couple of things that would have kept me here in L.A. because my fiancé Jay has to be in Chicago, so if I was here, we would never see each other," Cavallari says. "The sacrifices we make for love…"
Instead, the former "Hills" star is currently doing what most has-beens do, designing clothing and accessories.
She's also planning a "big summer wedding" that sadly we're going to have to hear about at some point. Maybe then she'll find the time to fulfill the massive demand for those impeccable acting skills of hers.
Be the first to receive breaking news alerts and more stories like this by subscribing to our mailing list.