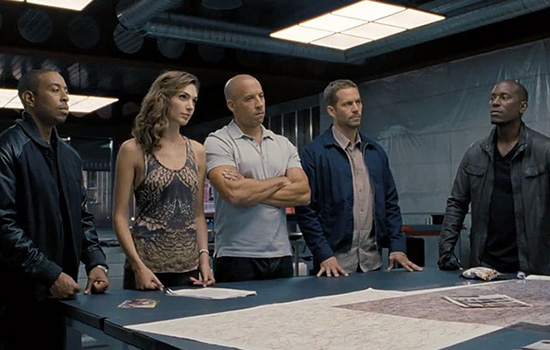 "Fast & Furious 6" hits theaters May 24 and the movie's newest and final trailer has been released.
The latest clip shows Dwayne Johnson's character Hobbs coming to Vin Diesel and Paul Walker (Dom and Brian) for help in taking down a criminal hijacker.
Dom and Brian agree to help Hobbs as long as he gives them full pardons and helps them get to Lettie, played by Michelle Rodriguez. Dom and Brian then assemble their team to help Hobbs bring down the criminal and rescue Lettie.
Fast & Furious 6 has no shortage of action and is the first movie in the franchise to move from a car culture movie to an action-packed, car heist movie.
Fast & Furious 6 also stars Jordana Brewster, Tyrese Gibson, Gina Carano, Ludacris, Elsa Pataky, Gal Gadot, Luke Evans and Jason Statham.
Be the first to receive breaking news alerts and more stories like this by subscribing to our mailing list.