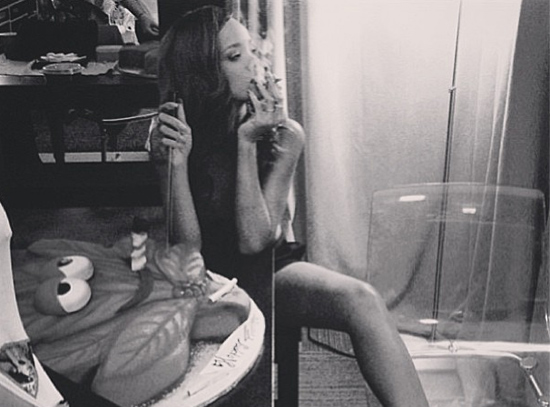 It's not even her birthday, but she wanna lick the icing off. No, I'm not talking about Rihanna's hit song "Birthday Cake," I'm talking about the marijuana cake she got from a fan for 4/20.
Although it's not an official holiday, potheads are dead serious about getting their celebration on for the unofficial day of weed: April 20.
Since Rihanna has made it no secret that she is a fan of the ganja, a fan sent RiRi a cake with a little happy marijuana plant on it. She shared the baked (HA!) good with her followers on Instagram:
What did I do to deserve the epicness that is my fans??!!! @janiseeaileen gyal you a real top shotta!!!!! Thank you for lighting up my day, no pun intended!! #420Life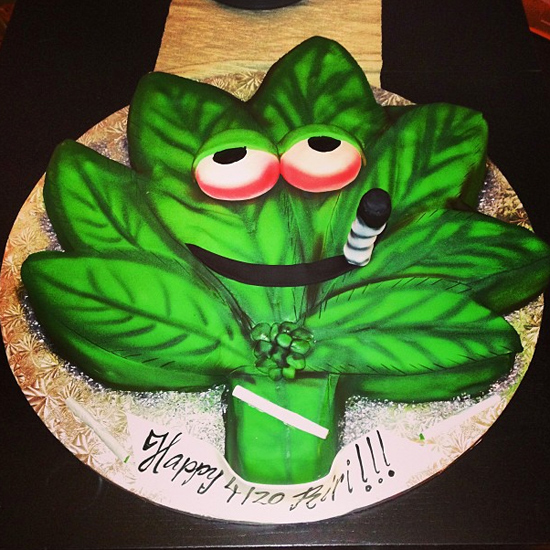 No word on if there was actual weed in the cake, but Rihanna sat back and took a puff in honor of the spirit of Mary Jane on Instagram.
#420 it's a celebration bitches!! Thank you to all my ft. Lauderdale and Miami fam that came through #DWT #backstageLife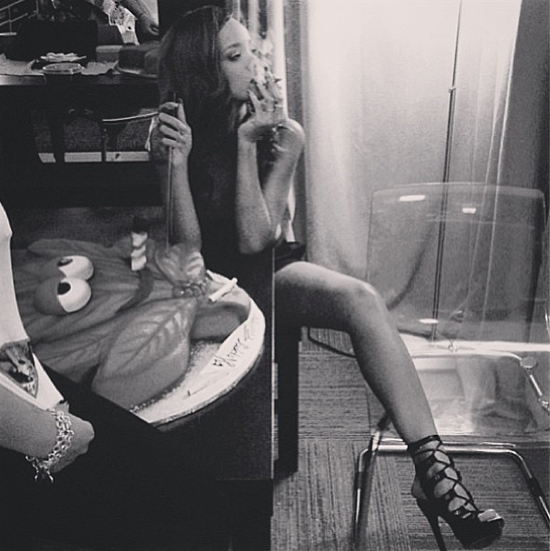 Later on, Ratchet Rihanna hit up the strip club and shared photos of herself making it rain on them hoes. She plugged in some side promo for her track "Pour It Up" at the same damn time too.
I still got my money #420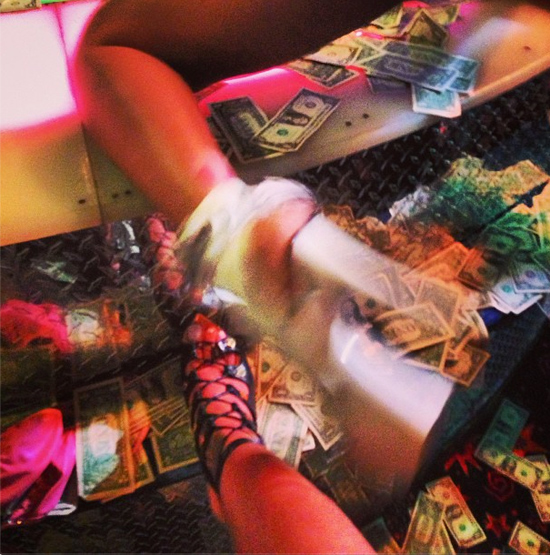 Wild for the night, phuck being polite!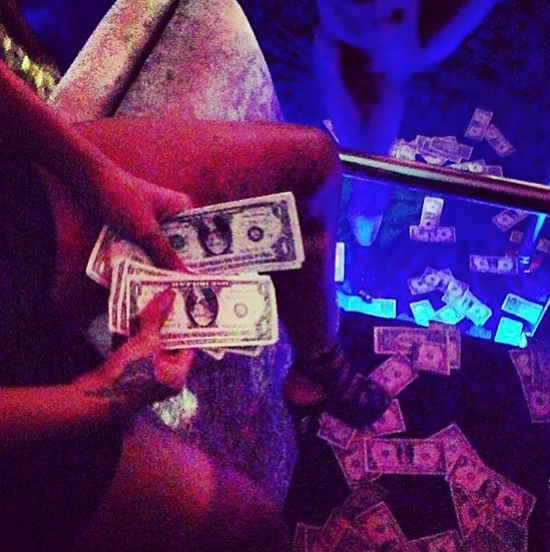 OK, exactly how long is Rihanna going to live life as Rick Ross instead of being the global, female pop superstar she really is? This whole "get money and bitches" thing might have been cute at first, but it's kind of wearing out its welcome at this point.
Why does it feel like Rihanna had more brains and intelligence to offer 3 years ago than she does now? Isn't wisdom supposed to come with age? So why does age only seem to bring ratchet into Rihanna's life?
Also, wasn't she just sick and canceling shows? Way to show your dedication to your craft, RiRi. Maybe if you spent less time trying to keep up with Meek Mill and them, you'd be healthy enough to keep your fans entertained and stop pissing on their loyalty.
Be the first to receive breaking news alerts and more stories like this by subscribing to our mailing list.