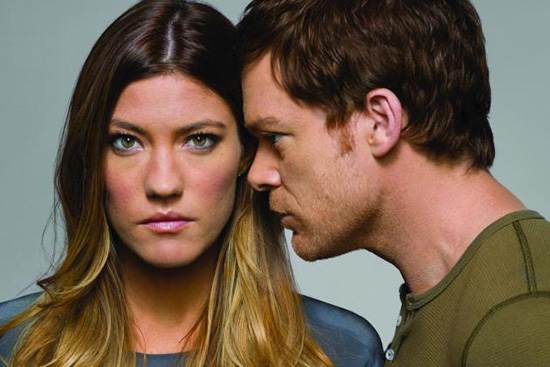 Fans hoping that this season of "Dexter" wouldn't be the last were dealt a pretty serious blow when Showtime finally confirmed that Season 8 would be the end.
"Dexter is a landmark franchise for our network, and we cannot wait to unveil the conclusion of this series, as we know it, to the millions of passionate fans who have supported the show season after season," David Nevins, president of entertainment at Showtime Networks Inc., said in a statement. "We'd like to thank Michael, Jennifer, and 'Dexter 's' indomitable cast, executive producers, writers and crew for eight incredible seasons."
Dexter's fate laid in the balance, much like his victims, before the announcement because of no official confirmation.
After Season 6, when it was announced that the show would be renewed for Seasons 7 and 8, fans began to wonder if 8 would be the last.
Producers, executives and the actors on the show all hinted to its demise and on Friday the confirmation came that the show was on Dexter's killing table. Despite the end of the show, it goes out on top with some of the best ratings for the Showtime network.
"I've been an advocate for having a dialog with the writers and getting a sense of how to best bring this story home — not wrap everything up with a tidy bow, but find some sort of conclusion," Michael C. Hall told EW. "There has to be an end game. Once Deb found out, it felt like we were moving toward a place where the world as Dexter knew it would end."
Follow this link to check out the exclusive trailer and watch a two minute sneak peak from Season 8 below.
 Dexter Season 8 premieres Sunday, June 30 on Showtime.
Be the first to receive breaking news alerts and more stories like this by subscribing to our mailing list.