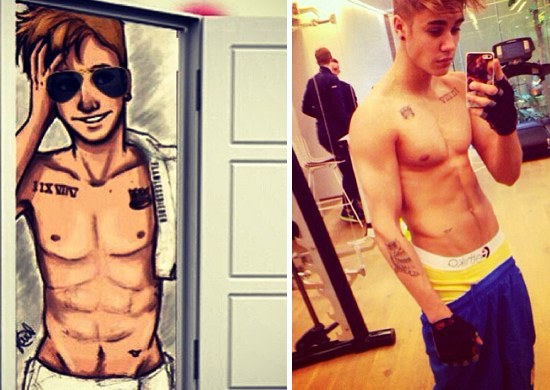 Growing up in the spotlight as a mega celebrity isn't easy, but calling attention to yourself with "sexy" cartoon renderings of your likeness kind of makes you a prime target for criticism, like Justin Bieber, for example.
The Biebz took to his Instagram earlier this week and shared some fan art that pleased the Beliebers but made everyone else in the world go, "Whoa there."
It started with an anime-style drawing of a shirtless Justin Bieber holding a swooning, topless Belieber in his arms that Justin posted on Instagram.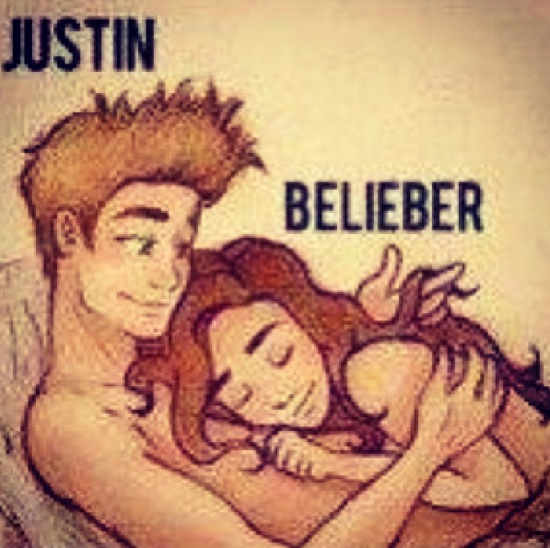 Because Justin Bieber still attracts a pretty young fan base, observers thought that the picture was in poor taste, since it looked like they were cuddling after a good lay.
But the Biebs is like the Honey Badger: He don't give a fuck.
So he hit the Instagrammers with another piece of fan art, which featured him shirtless and ripped again, but this time coming out of the shower.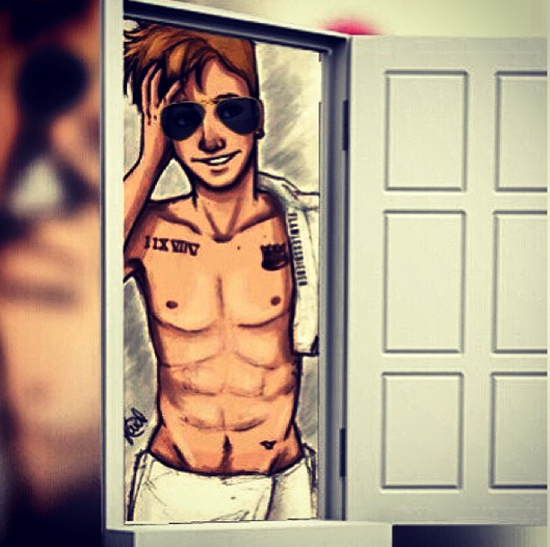 For those clamoring for the real thing, the Biebs also posted a real shirtless pic of himself working out.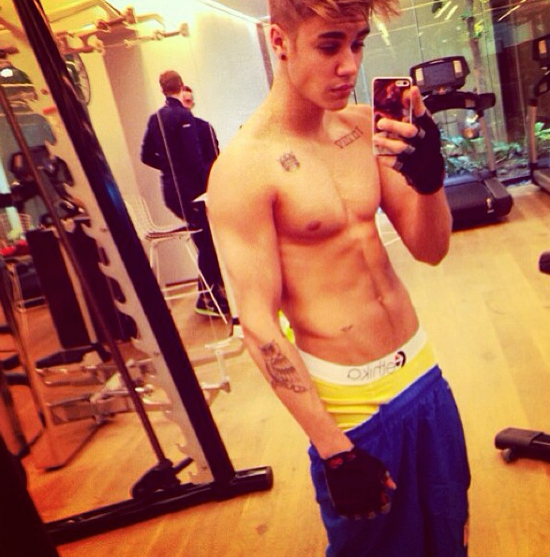 Hey, other than "WTF" … what can you say? He gives his fans what they want.
Be the first to receive breaking news alerts and more stories like this by subscribing to our mailing list.