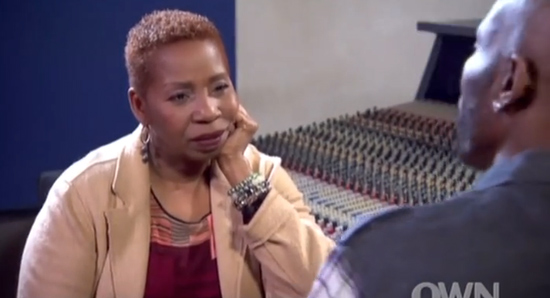 The poison and sabotage that have plagued DMX for much his career is a story that's well known. But Iyanla tapped into something profound with her attempt to intervene in his life.
Iyanla Vanzant is a miracle worker. Some people call her the voodoo priestess but I call her a soul healer.
This woman has the Midas touch and she breaks people down in ways I haven't seen since Jesus walked this Earth.
But DMX is immune and resistent to Iyanla's powers. During their half-hour session, Iyanla attempts to break through to DMX. But X is so busy wallowing in misery and pain that he won't take any of the positivity Iyanla is trying to shine his way.
At first, Iyanla listens quietly as X sobs about being unable to control his so-called addiction to women. What Iyanla quickly realizes is that the tears, the moaning and the bellowing is all part of X's act. He likes to hold on to the pain and she gets him to admit as much.
"It's a deterrent for me," DMX says.
"Oh? And how many times have you been to jail?" Iyanla asks.
Welp. Guess that whole pain as a deterrent thing just went up in smoke like the blunt DMX went to smoke right after he finished taping.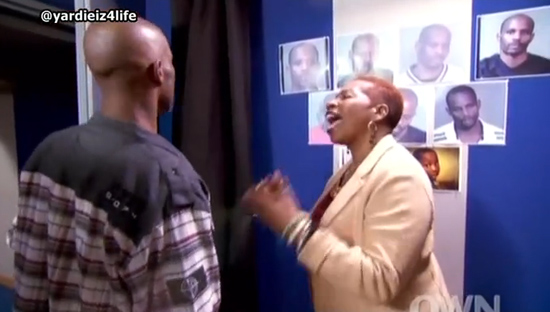 When Iyanla takes DMX out of the recording studio and into a room with a wall of his mugshots, he turns hostile and quits the show. But before he walks out for good, Iyanla gets him to agree to meet his oldest son Xavier.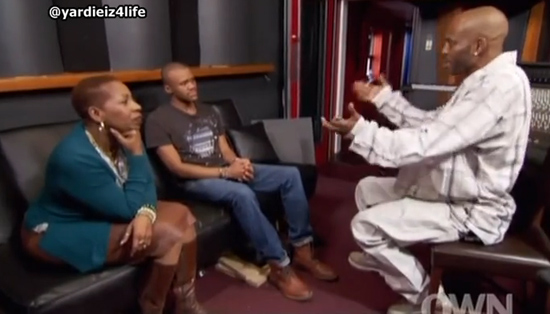 Xavier is a 20-year-old man with a heart made of gold and spirit made of titanium. He's intelligent, quiet and restrained. He's the opposite of his wild, rabid father. But he's been hurt by DMX's addiction and the toxic behavior that comes with it.
With Iyanla's help, he's determined to confront his father and tell him how he feels once and for all.
WATCH DMX AND XAVIER ON "IYANLA: FIX MY LIFE" BELOW:
[MWP]
Be the first to receive breaking news alerts and more stories like this by subscribing to our mailing list.