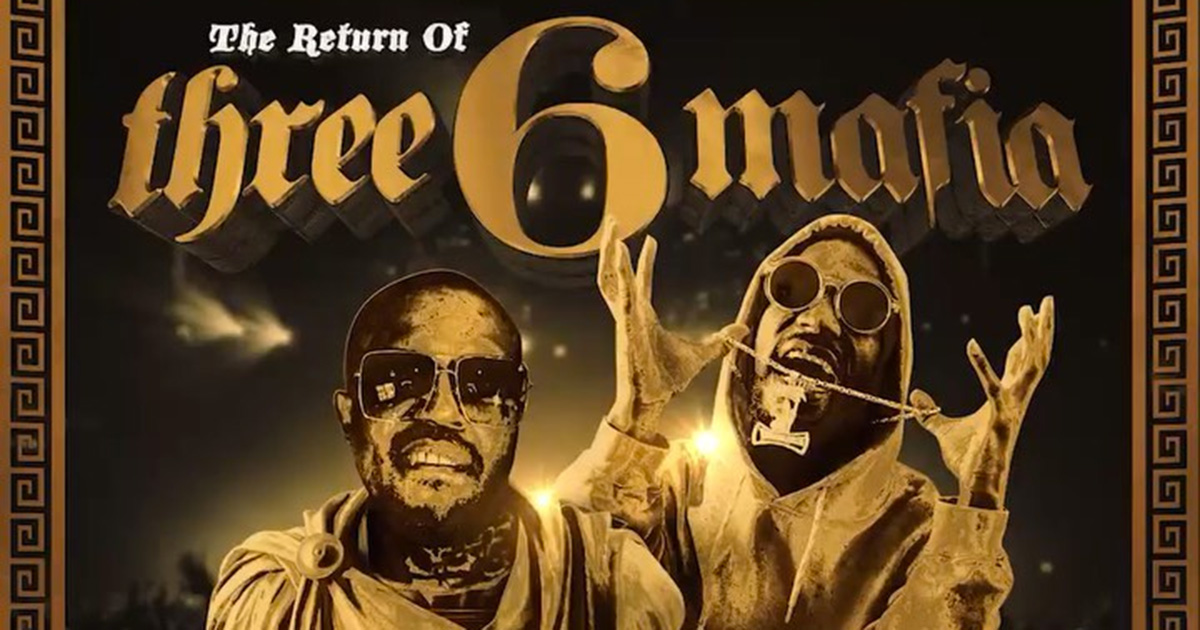 Juicy J and Three 6 Mafia are reuniting for a tour, and they're bringing along DMX and Bone Thugs-N-Harmony, and more, OMG this is exciting!
The big announcement was made by Juicy J and DJ Paul themselves via Instagram Friday (Aug. 16).
The full list cities and dates for the "Three 6 Mafia Reunion Tour" tour haven't been released yet, however, the poster Juicy and Paul shared reveals the first date will be October 12th in Southaven, Mississippi.
https://www.instagram.com/p/B1PKNZ9hOK4/
https://www.instagram.com/p/B1P6Jr_htxz/
As indicated by the poster, the reunion tour will also be comprised of key members of the Hypnotized Minds Camp (Gangsta Boo, Crunchy Black, Project Pat, Lil Whyte & La Chat), and possibly others as well.
Triple Six fans have been calling for a reunion of sorts for a while now.
Juicy J revealed the possibility of one in an interview last October.
"I mean, I love those guys when we started something, you know? I would love to do something with those guys, man," he told Beats 1 Radio's Zane Lowe.
"We just need to sit down, you know, figure it out. But it's all good, no bad blood, all love. I love all those guys."
Sadly, during their 7-year hiatus, original group member Lord Infamous died of a heart attack in 2013.
And Koopsta Knicca, another Three 6 OG, passed away in 2015 after spending several days in urgent care following a stroke and aneurysm, so it will be interesting to see how they'll be tributed on the tour.
Needless to say, Three 6 Mafia fans are LIT about the reunion on Twitter:
THREE 6 MAFIA REUNITED ??

— ? VALENTINO KHAN ? (@ValentinoKhan) August 17, 2019
When I saw the announcement that Three 6 Mafia Doing A Concert At The Landers Center In October pic.twitter.com/GJ0WNMpUMW

— Melvin Purdy (@MLVNPRDY) August 16, 2019
just seen a flyer for a three 6 mafia reunion show w/ gangsta boo, la chat, project pat, lil wyte, and crunchy black this october

holy fucking shit

— barnacle boi ? (@barnacleboi777) August 16, 2019
Three 6 Mafia having a reunion tour, you have no idea how long I've been waiting for this

— brodie (@theclosetguys) August 17, 2019
So… three 6 mafia are reuniting for a concert (& possibly a tour??) with Bone Thugs & DMX as special guests… WHAAAAAT?!!! I guess I'm flying to Mississippi for this show. Wow.

— tony montana (@jake_illicit) August 17, 2019
Juicy J:Three 6 Mafia Reunion Tour
Me: pic.twitter.com/jFunola5E6

— Tha $moke (@moke_tha) August 16, 2019
Broooo Three 6 just announced a fuckin reunion tour!!!!!

— KiLLz.wav (@KiLLZMusicAz) August 17, 2019
three 6 mafia reunion tour? i'm in that bitch

— doc (@CastanedaPeter_) August 17, 2019
I don't know if I've ever been as hype for a tour as I am for a Three 6 Mafia reunion tour.

— ???? ??? ????? (@Hatter518) August 17, 2019
wait a minute Three 6 Mafia back?

— sto the last. [1997 Penny]. (Taste Creators) (@BigSto) August 17, 2019
Holly shit!! Three 6 mafia is having a reuion tour with DJ Paul Juicy J Gangsta Boo crunchy black all remaing members and the original HCP on top of that it's with Bone thugs and DMX this is fuckin epic pic.twitter.com/gZR2wEXImS

— SAN DIEGO CALIFORNIA (@LuisHostyelsd) August 16, 2019
Be the first to receive breaking news alerts and more stories like this by subscribing to our mailing list.