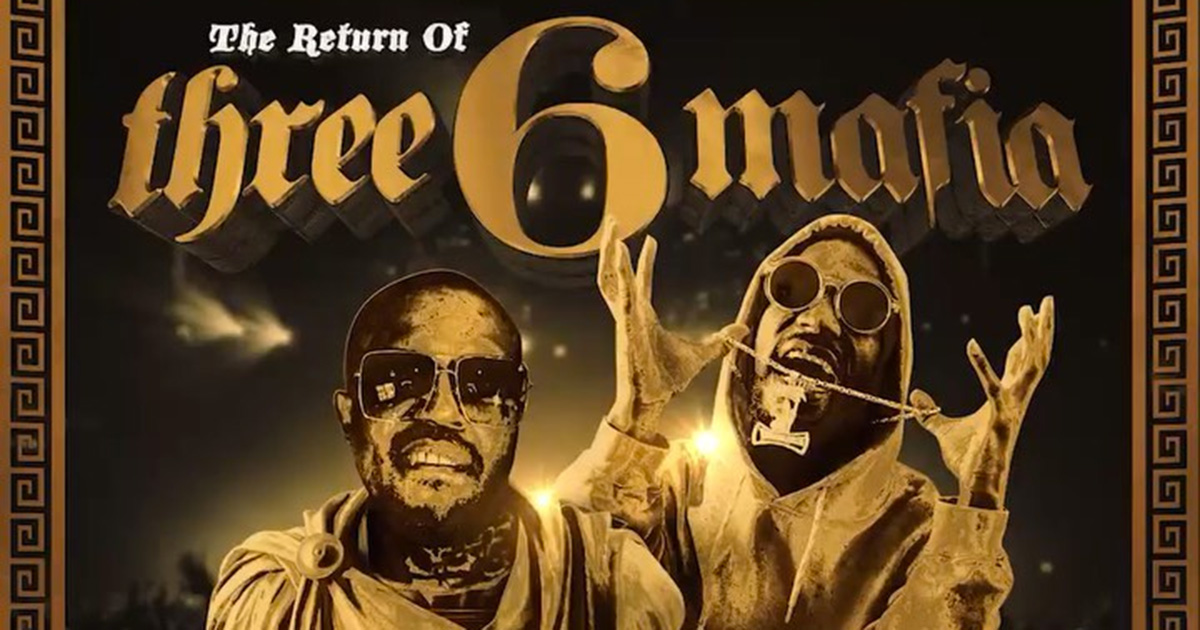 Juicy J and Three 6 Mafia are reuniting for a tour, and they're bringing along DMX and Bone Thugs-N-Harmony, and more, OMG this is exciting!
The big announcement was made by Juicy J and DJ Paul themselves via Instagram Friday (Aug. 16).
The full list cities and dates for the "Three 6 Mafia Reunion Tour" tour haven't been released yet, however, the poster Juicy and Paul shared reveals the first date will be October 12th in Southaven, Mississippi.
As indicated by the poster, the reunion tour will also be comprised of key members of the Hypnotized Minds Camp (Gangsta Boo, Crunchy Black, Project Pat, Lil Whyte & La Chat), and possibly others as well.
Triple Six fans have been calling for a reunion of sorts for a while now.
Juicy J revealed the possibility of one in an interview last October.
"I mean, I love those guys when we started something, you know? I would love to do something with those guys, man," he told Beats 1 Radio's Zane Lowe.
"We just need to sit down, you know, figure it out. But it's all good, no bad blood, all love. I love all those guys."
Sadly, during their 7-year hiatus, original group member Lord Infamous died of a heart attack in 2013.
And Koopsta Knicca, another Three 6 OG, passed away in 2015 after spending several days in urgent care following a stroke and aneurysm, so it will be interesting to see how they'll be tributed on the tour.
Needless to say, Three 6 Mafia fans are LIT about the reunion on Twitter:
THREE 6 MAFIA REUNITED ??

— ? VALENTINO KHAN ? (@ValentinoKhan) August 17, 2019
When I saw the announcement that Three 6 Mafia Doing A Concert At The Landers Center In October pic.twitter.com/GJ0WNMpUMW

— Melvin Purdy (@MLVNPRDY) August 16, 2019
just seen a flyer for a three 6 mafia reunion show w/ gangsta boo, la chat, project pat, lil wyte, and crunchy black this october

holy fucking shit

— barnacle boi ? (@barnacleboi777) August 16, 2019
Three 6 Mafia having a reunion tour, you have no idea how long I've been waiting for this

— brodie (@theclosetguys) August 17, 2019
So… three 6 mafia are reuniting for a concert (& possibly a tour??) with Bone Thugs & DMX as special guests… WHAAAAAT?!!! I guess I'm flying to Mississippi for this show. Wow.

— tony montana (@jake_illicit) August 17, 2019
Juicy J:Three 6 Mafia Reunion Tour
Me: pic.twitter.com/jFunola5E6

— Tha $moke (@moke_tha) August 16, 2019
Broooo Three 6 just announced a fuckin reunion tour!!!!!

— KiLLz.wav (@KiLLZMusicAz) August 17, 2019
three 6 mafia reunion tour? i'm in that bitch

— doc (@CastanedaPeter_) August 17, 2019
I don't know if I've ever been as hype for a tour as I am for a Three 6 Mafia reunion tour.

— ???? ??? ????? (@Hatter518) August 17, 2019
wait a minute Three 6 Mafia back?

— sto the last. [1997 Penny]. (Taste Creators) (@BigSto) August 17, 2019
Holly shit!! Three 6 mafia is having a reuion tour with DJ Paul Juicy J Gangsta Boo crunchy black all remaing members and the original HCP on top of that it's with Bone thugs and DMX this is fuckin epic pic.twitter.com/gZR2wEXImS

— SAN DIEGO CALIFORNIA (@LuisHostyelsd) August 16, 2019