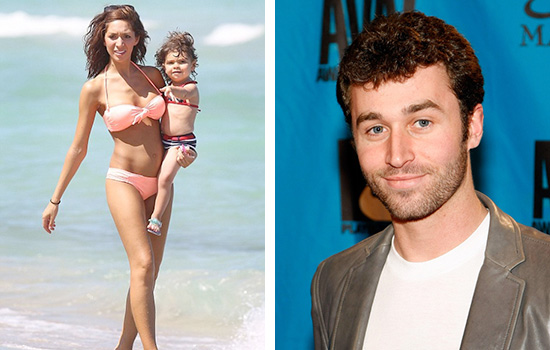 Once upon a time, sex tapes were a way for people that no one cared about to generate publicity for themselves. That's not so much the case anymore because sex tapes are old news and seldom shock people. Apparently, Farrah Abraham from MTV's "Teen Mom" didn't get that memo and has decided to star in one alongside porn star turned legit actor James Deen.
Deen told TMZ that rumors of a sex tape between the two are in fact true: "Word travels fast … it isn't even edited yet. We shot it yesterday [Mon. Apr 8]."
"The Canyons" star also addressed speculation that he and Farah are an item … because sometimes when two people have sex on camera, people can jump to the drastic conclusion that they're an item.
Deen said, "Definitely not dating. Got tested together on Friday and then saw her on set. That is my only experience with the lady."
How romantic!
On Monday, TMZ reported that Farrah's 30 minute sex tape is being shopped around to various porn companies.
Steve Hirsch of Vivid told the site, "It's amazing … and I'm doing everything in my power to get the rights to put it out."
Deen revealed that Farrah was initially going to pass footage off as a leaked sex tape but failed miserably.
"I think what happened is that [the porn company was] going to pass it off as a 'sex tape' and somebody saw us coming out of a building together and people asked me what's going on … so I was like we're making a porno!"
We can't wait ……. until this whole thing goes away.
Be the first to receive breaking news alerts and more stories like this by subscribing to our mailing list.