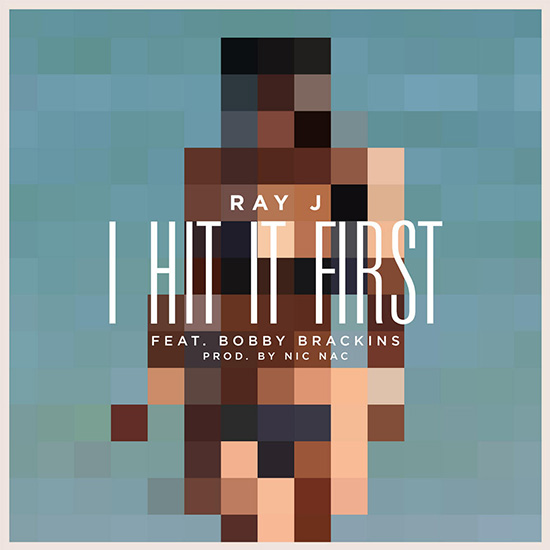 Dear Kanye West, Kris Humphries, Reggie Bush, Miles Austin (bet you forgot about him) and any other brown man who has partaken in Kim Kardashian's jet-setting vagina after the release of her infamous sextape … Ray J wants you, and the entire world for that matter, to know that he "hit it first."
In his most desperate attempt at relevancy yet, Brandy's little brother has decided to release a song — probably about Kim Kardashian — called "I Hit It First." And he's dead serious about it too. According to this tweet from blogger Karen Civil, the song will premiere on TMZ.
TMZ is a music blog site now? They'll be premiering Ray J's single 'I Hit It First.' I feel Kim K shade coming.. twitter.com/KarenCivil/sta…

— Kar?n Ci?il (@KarenCivil) April 5, 2013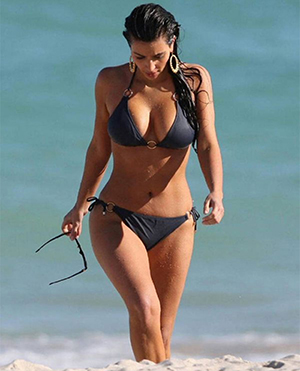 The song, obviously aimed at Kanye West, probably more than anybody, with its pixelated 'My Beautiful Dark Twisted Fantasy'-inspired artwork showing Kim Kardashian in a bikini (see the original photo on the right), is scheduled to premiere at 7 a.m. ET on Monday (April 8) morning and will compete with the release of Beyonce's highly anticipated new song "Grown Woman." … which could either work for or against his favor; but probably more on the "for" side since there will be so many people on the Internet already waiting for new music from Beyonce.
Here are some of the lyrics, according to TMZ:
She might move on to rappers and ballplayers
But we all know I hit it first.

I had her head going North and her ass going South
But now baby chose to go West

No matter where she goes or who she knows
She still belongs in my bed.
SMH … The struggle is real y'all. The struggle is real.
Be the first to receive breaking news alerts and more stories like this by subscribing to our mailing list.