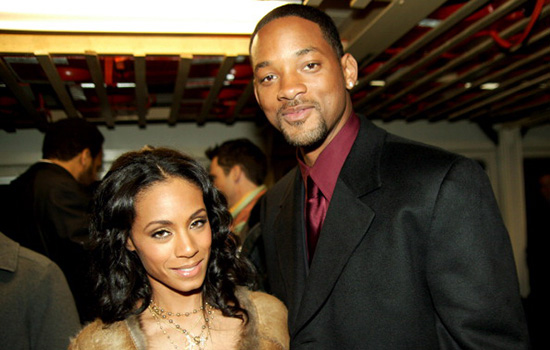 For years, Will Smith and Jada Pinkett-Smith have endured rumors that the Hollywood power couple have an open marriage. This week, while promoting her documentary, "Free Angela and All Political Prisoners," Pinkett-Smith finally addressed the rumors.
"No, I think that people get that idea because Will and I are very relaxed with  one another," she said in an interview with the Huffington Post. "But I've always told  Will: You can do whatever you want as long as you can look at yourself in the mirror and be okay."
"Because at the end of the day, Will is his own man," she continued. "I'm here as his partner, but he is his own man. He has to decide who he wants to be and that's not for me to do for him. Or vice versa."
The Smiths have been married since 1997, practically an eternity in Hollywood. They have both spoken about divorce not being an option in their life, despite divorce rumors plaguing them on several occasions over the years.
They have also had to deal with other rumors including affairs with co-stars, that they are bisexual and that their marriage is a business arrangement. But through it all, they have remained strong.
"I don't think it's easy to be married to anyone. I think that you have to go into a relationship knowing — especially when you're dedicating yourself to someone for the rest of your life — this is a life partnership …Will is my best friend," Pinkett-Smith said. "He's been by my side for some of the most difficult parts of my life. You always have that for your foundation."
Be the first to receive breaking news alerts and more stories like this by subscribing to our mailing list.