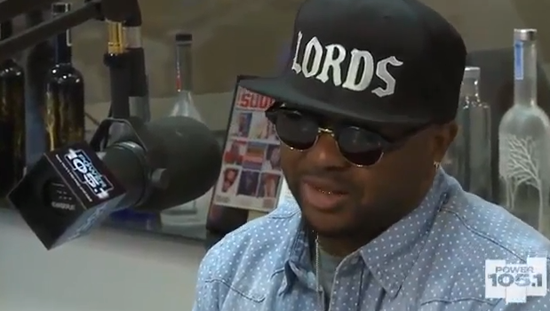 If Keyshia Cole was hoping The-Dream would lend a helping hand with her next album, she'd better think again.
The "Single Ladies" hitmaker has enjoyed a close relationship with both Beyonce and her husband Jay-Z for some time now and he's not about to lose that for a damn Keyshia Cole.
During an interview with The Breakfast Club, The-Dream responded to DJ Envy's question about whether he'd produce a record for Keyshia given her beef with Beyonce.
"Right now because of what happened I can't and I think she would respect why I can't. That's [Beyonce] my family. You're talking about my family and you can't do that," he said.
WATCH (PART 2) OF THE INTERVIEW HERE:
Keyshia, you'll recall, took issue with Beyonce's song, "Bow Down," and blasted the singer for it on Twitter.
As expected, Keyshia responded to The-Dream's statement with a tweet:
Dream not writing any songs for me is fine… Im on my 6th album… He's only wrote 1 song on 1 of my albums, which i did love, God Bless

— Keyshia Cole Gibson (@KeyshiaCole) April 3, 2013
Well, at least she didn't curse anyone out. Maybe she's still in a good mood from the Easter spirit of this past weekend.
The-Dream and Keyshia collaborated for her 2012 album 'Woman to Woman' on the song "Hey Sexy." Listen to it below.
Real talk: Given the sales of her last album, The-Dream was probably giving Keyshia that hood discount anyway. So no sweat off his back.
Keyshia better apologize quick and recognize that when she messes with Beyonce, she's rumbling with a whole team.
[TGJ]
Be the first to receive breaking news alerts and more stories like this by subscribing to our mailing list.