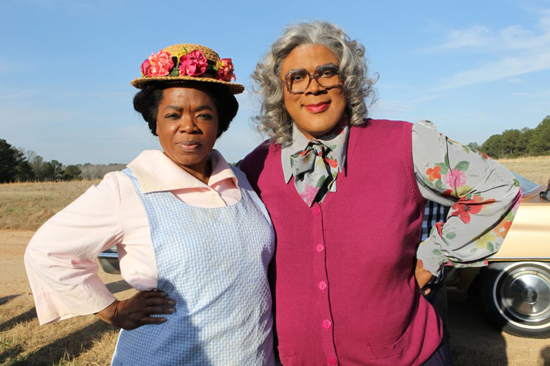 Tyler Perry and Oprah Winfrey go way back like Sade's hairline. They've been involved in each other's projects and teamed up to produce and finance other people's projects too. But now, in a move that is sure to make the black Internet fall out, they've teamed up to record a special segment as their iconic characters Miss Sophia and Madea.
Oprah played Sophia in Steven Spielberg's Academy Award-winning film "The Color Purple." The role was a breakout moment for the journalist-turned-actress and she played the feisty, no-nonsense Sophia flawlessly. To this day, if you throw out the phrase, "Harpo, who dis woman?" you're bound to get a few warm chuckles out of people.
Tyler Perry's Madea character needs no introduction. She's been the engine behind his success as a filmmaker as black audiences have proven to never tire of the shenanigans of the wild and crazy grandma who wreaks havoc on everyone but still manages to be lovable. Heller!
But back to Tyler and Oprah. Tyler recently announced that two shows of his, "Love Thy Neighbor" and "The Haves and Have Nots," would be coming on board with Oprah's once-flailing cable network OWN.
Oprah took to social media to post the above photo of her and Tyler dress as Madea and Sophia, telling viewers to tune in on Thursday as "Sophia meets Madea."
So it's not clear what exactly the two will be doing, but if I had to guess, I'd say it's some sort of web-friendly skit that will air on OWN and spread across social media.
Oprah and Tyler would really be better off turning Sophia and Madea into a full-fledged show though. If Kevin Hart can spin his parody of "Real Housewives" into a series, so could they.
CHECK OUT ONE MORE SHOT OF MADEA AND MISS SOPHIA BELOW: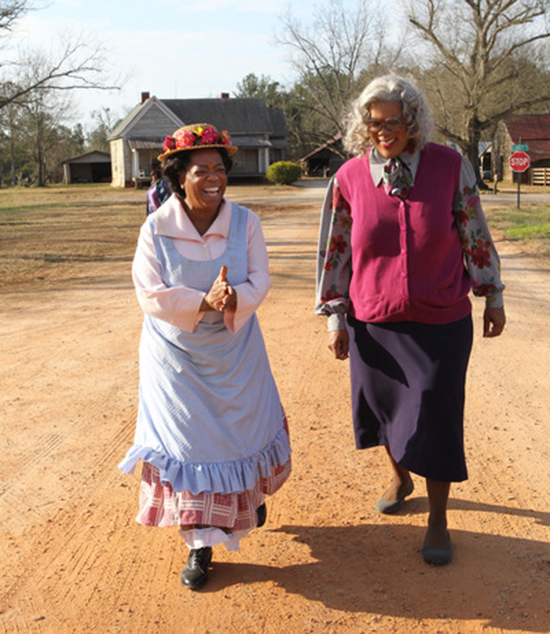 Be the first to receive breaking news alerts and more stories like this by subscribing to our mailing list.