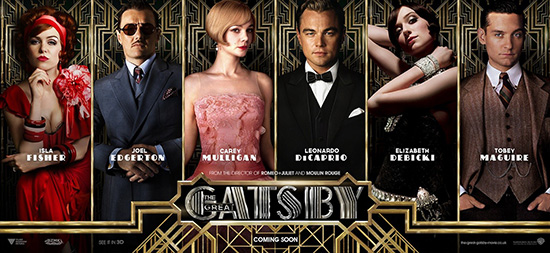 By the time "The Great Gatsby" comes out, audiences will have a choice of going to see the movie in theaters or staying home and watching the two hours worth of trailers that have hit the web within the past year.  If any of the angry comments section musings are to be believed, some may chose the latter.
Apparently, some folks aren't too pleased that director Baz Luhrmann decided to use contemporary music in the film. Seems they forgot that this is the filmmaker who put 90's pop music throughout his adaptation of  "Romeo & Juliet" and featured tracks from Nirvana and U2 in "Moulin Rouge," which was set in 1900 Paris.
Did people really want a droll retelling of a story that most people are familiar with? But I digress … here's the new "Gatsby" trailer equipped with new music from Beyoncé, André 3000, Lana Del Rey, and Florence + The Machine.
It also poses some interesting questions, like why isn't Leonardo DiCaprio aging? Aside from that, it looks pretty freakin awesome and there's not a rebooted superhero in sight, so I'm in.
WATCH HERE:
Be the first to receive breaking news alerts and more stories like this by subscribing to our mailing list.