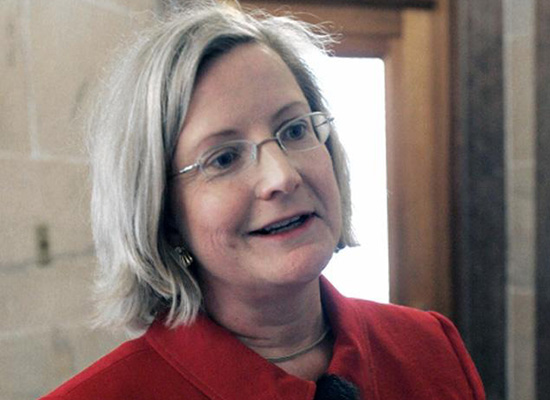 According to Mississippi police, state lawmaker Jessica Upshaw was found dead on Sunday with a single gunshot wound to the head in the home of former legislator Clint Rotenberry.
It's unclear as to why Upshaw was at Rotenberry's home in Mendenhall, Miss. — which is about 110 miles away from her home district in Diamondhead — but he hasn't been charged with anything, as police believe her death to be a suicide.
According to Simpson County sheriff Kenneth Lewis, Upshaw appeared to have shot herself in the head  "It appeared she had a gunshot wound to her head; it appeared to be self-inflicted," he said.
Jessica Upshaw, a conservative Republican, practiced as a lawyer before she became a state lawmaker in 2004. In that same year she chaired the Legislature's Conservation and Natural Resources Committee.
Upshaw wasn't married, but she had a daughter and son in law working in South Korea as engineers, and she was also a grandmother who was spoken very highly of by her friends and fellow politicians.
"She was very close with her daughter and with her mother — just loved her family," Mississippi Rep. John Read told the Clarion-Ledger. "Her heart was just so big. She'd do anything for you. She was just a sweet person."
"I have known Jessica for many years as an unselfish and dedicated public servant," Miss. Gov. Phil Bryant said in a statement. "This is a tragic loss for her family and all Mississippians, and our thoughts and prayers go out to her family during this difficult time."
The Mississippi Bureau of Investigation is currently investigating Upshaw's death, spokesman Warren Strain said.
Be the first to receive breaking news alerts and more stories like this by subscribing to our mailing list.