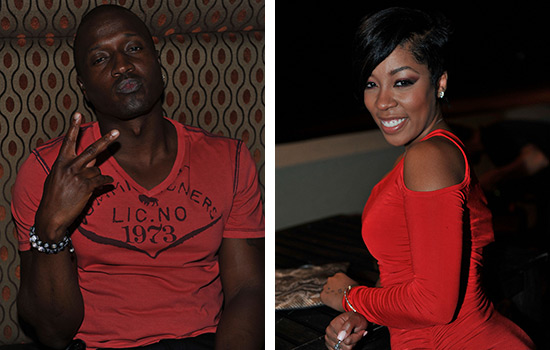 Last season on "Love & Hip Hop Atlanta," K. Michelle and Rasheeda fell out badly over K.'s accusations that Rasheeda's friend's husband Memphitz physically abused her. Now, Rasheeda's husband Kirk has taken to social media to fire off verbal abuse at the embattled and struggling R&B singer.
It all started with an Instagram message from Kirk for #tbt (throwback Thursday) that unnecessarily stirred the pot.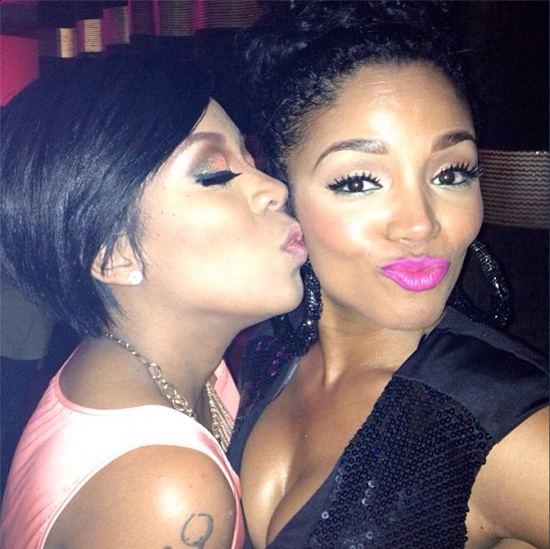 #tbt ???????????????????????? I think she really liked Rasheeda like REALLLYY liked her, like wanted the BOX ???????????????? NOT!
Now who the hell asked him to dig through the archives of his camera roll and post this pic? Furthermore, a chick planting a kiss on another woman's cheek a lesbian it does not make.
Kirk knew that he'd get K. Michelle's attention by throwing shade and well, K. Michelle didn't disappoint.
(NOTE: Read from the bottom up)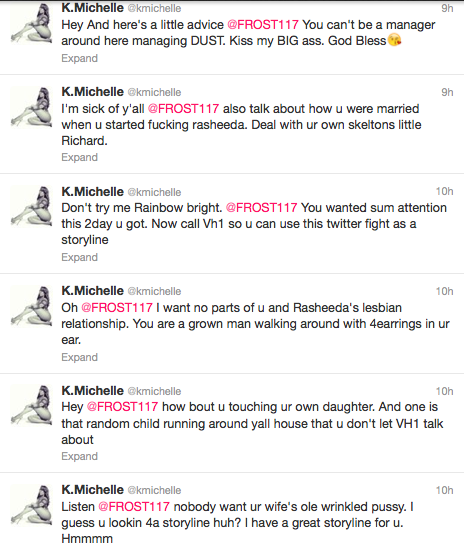 Question: Why does K. Michelle always go for the gay/homosexual insults whenever she engages in a fight with men? Doesn't she realize how off putting that is for her gay fan base? This bitch be shooting herself in the foot…
But Kirk didn't let insults fly without response. Rasheeda's husbandger got messy right back.
(NOTE: Read from the bottom up)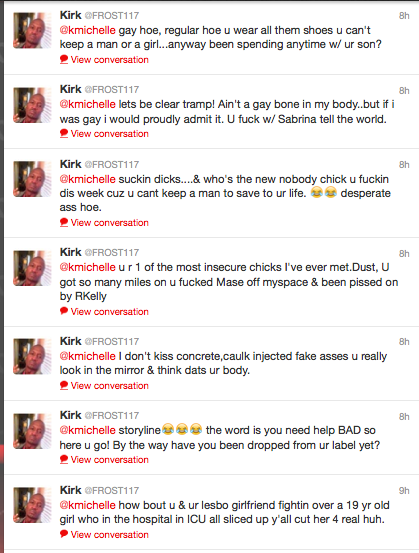 Welp. So that's that. In the end, no one really comes out clean, but I do have a feeling that K. Michelle is a little more in the right here because Kirk probably is looking to get in some mess so producers will keep him, his wife and her sideburns on board for another season of LHHA.
[H/T: The YBF]
Be the first to receive breaking news alerts and more stories like this by subscribing to our mailing list.