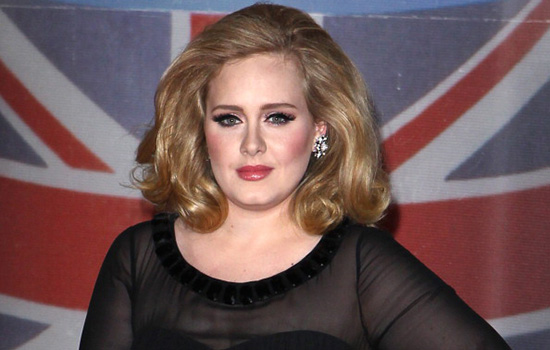 Interested in getting Adele to perform at your wedding? Well, find someone else, because home-girl charges way too much for private performances … if recent reports are to be believed.
A wealthy South African businessman wanted the singer to perform at his daughter's wedding, but after finding out the "Rolling in the Deep" singer charges £100,000 (about $150K USD) PER MINUTE, he quickly changed his mind.
The wedding was set to take place at London's posh Grosvenor House Hotel, and while fruit juice tycoon Vivian Imerman and his family are worth £400 million (about $600M USD), they were shocked to learn that Adele would charge them at least $4 million for a nearly half-hour set.
"Vivian is planning a lavish wedding," a source told the UK's Daily Star. "He paid Amy Winehouse thousands to perform at his eldest daughter Bianca's wedding three years ago. He hoped to do the same again with Adele. But he was surprised when he was told she'd cost £2.5m [$4m USD]. Despite his bulging bank balance even he thought it was too expensive and is looking at other artists."
With over 25 million copies of her sophomore album "21" sold worldwide within just two years, Adele is arguably one of the biggest musicians in the entire world right now, so it's no surprise that she has a hefty performance fee.
But $150,000 per minute though?
Be the first to receive breaking news alerts and more stories like this by subscribing to our mailing list.