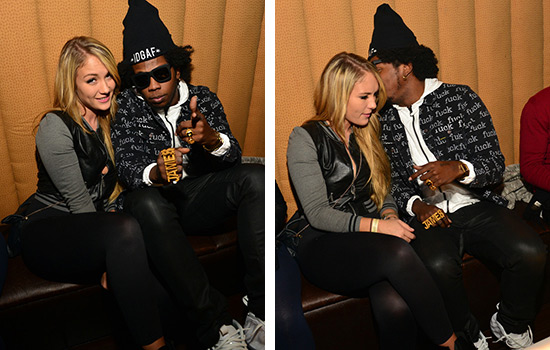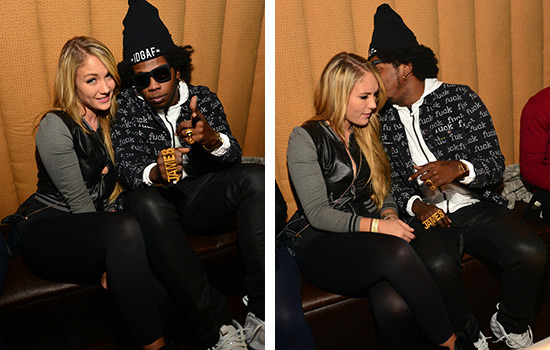 He has a face only a mother could love, but it looks like overnight rap sensation Trinidad James still has a way with the ladies. Or at least one lady.
Fresh off his newly signed $2 million record deal with Def Jam, the 25-year-old rapper (born: Nicholas Williams) stepped out in Atlanta last Friday night (Mar 8) and was spotted hanging out at Mansion Elan nightclub with a cute little white girl he seems to be "courting" (read: fucking) at the moment.
According to Atlanta-based celebrity blog the Jasmine Brand, James and his Blonde Becky arrived and left in the same car service. And inside the club, they were "cup cakin' together in VIP and not leaving each other's side for the ENTIRE night," except for when Trinidad tended to his hosting/performance duties.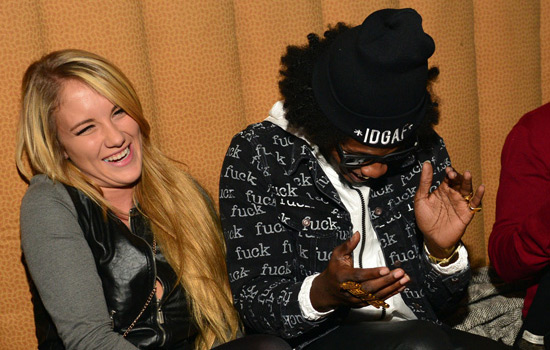 It's not 100% official whether or not they are dating, per se, but as the Jasmine Brand notes, their body language says it all. But what actually makes this "courtship" particularly interesting is who Trinidad James' new arm candy actually is.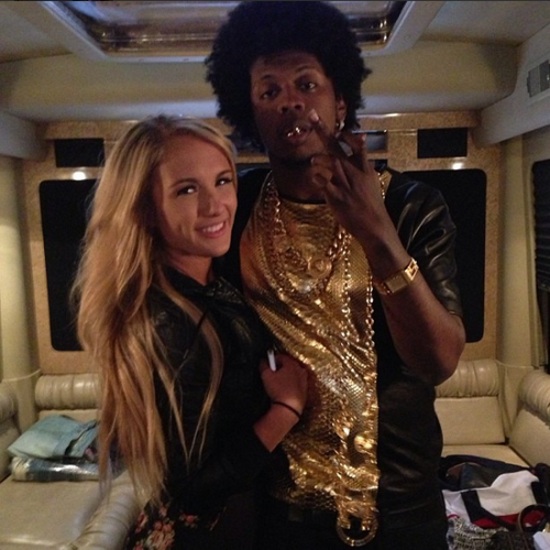 While James' new Blonde Becky isn't a "celebrity" like how he is now, she is famous in her own right. Apparently, the girl's name is Niykee Heaton and she's a popular YouTube singer who does acoustic covers of popular songs from the radio.
On her YouTube page, she has videos of her covering songs from Drake, Young Jeezy, Chief Keef and Lil Wayne. She even has a cover of Taylor Swift's "We Are Never Ever Getting Back Together," but with her own twist: "We Are Never F*cking Ever Getting Back Together."
And of course, she also has a cover of Trinidad James' "All Gold Everything" — which is what probably caught the budding rapper's attention and put her on his radar in the first place. Or maybe it's the other way around, and she reached out to him. Who knows?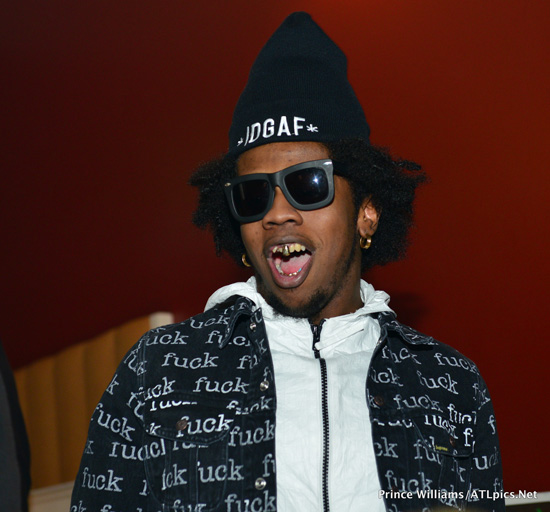 Let's just hope and pray she doesn't let him kiss her. Look at those chompers!
CHECK OUT MORE PICS OF TRINIDAD JAMES & HIS BLONDE BECKY BELOW:
[H/T: Jasmine Brand, Photos: Prince Williams/ATLpics.net]
Be the first to receive breaking news alerts and more stories like this by subscribing to our mailing list.