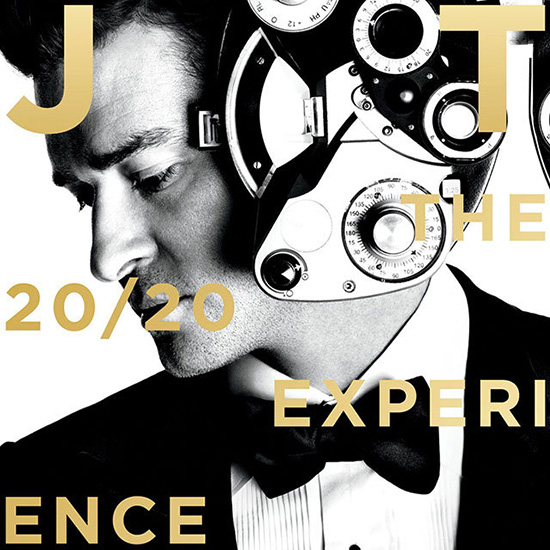 It's been seven years since Justin Timberlake took over the world with 'FutureSex/LoveSounds', his groundbreaking sophomore LP of bedroom R&B and futuristic Pop music. Since then, several male entertainers have tried to step up to fulfill the void left in Timberlake's absence, yet none have succeeded.
In order to appreciate 'The 20/20 Experience' as a stand alone body of work in Timberlake's discography, one must accept that this LP is not a sequel to 'FutureSex/LoveSounds.' In fact, musically, they're barely related.
Gone are the instant classics like "My Love" and "SexyBack" that immediately became stuck in the listener's head on a relentless loop after just one listen.
Not to say that's a bad thing, but the songs on 'The 20/20 Experience' are much more laid-back with subtle nuances that require a certain level of musical maturity and patience to enjoy.
Many of the songs clock in at over seven minutes and by the end of their last choruses have morphed into something totally different — like "Strawberry Bubblegum" for example, which starts it's journey as a spacey love jam with Frank Ocean vibes until segueing into a bouncy, bossa nova dance diddy at the 5-minute mark. It's pretty fascinating to listen to, but it's an acquired taste all the same.
With Timbaland handling a majority of the album's production, it opens with "Pusher Love Girl," a breezy R&B number with Neo-Soul tendencies that creatively uses drug dependency as a metaphor for love.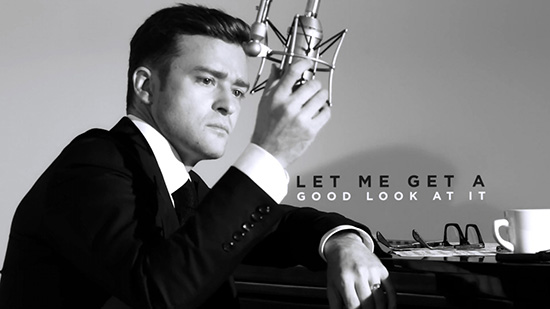 Next comes the Jay-Z assisted "Suit & Tie," which served as the album's first single. "Suit & Tie" proved itself to be a grower rather than a shower as many were disappointed upon its initial release because it doesn't hit quite as hard as "SexyBack" did in 2006.
However, the beauty in "Suit & Tie" is its unassuming massiveness that has allowed it to become a low-key smash record. It's the Spring feel-good-anthem of the year and a ubiquitous radio hit.
On "Don't Hold The Wall," Justin takes the backseat and allows the production genius that is Timbaland to take center stage. It starts of with classic 5-part harmonies from Timberlake and then the infectious beat kicks in. It's nasty, it's menacing, it's enticingly sexy!
"Dance! Don't hold the wall," Timbaland chants in front of a tribal backdrop as Justin directs a raunchy scene of dance-floor lust in an aggressively seductive vocal tone that he's never used before. If he ever performs this live, expect the panties to F L Y.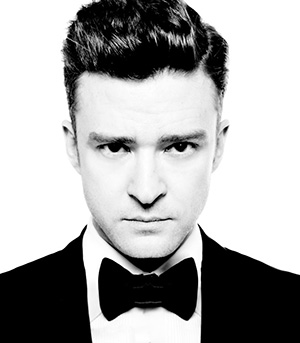 "Tunnel Vision" is one of the LP's most melodic cuts with an impressive vocal performance from Timberlake that finds him comfortably singing in the lower depths of his range.
Backed by a buzzing, beat-boxed beat and repeated vocal samples of "I know you lie…," "Tunnel Vision" is an easy standout for those looking for instant gratification when listening to the album for the first time, as it's also The 20/20 Experience's most radio-friendly offering.
While "Spaceship Coupe" may not be the most radio-friendly cut, it is by far the most memorable, with it's Roger & Zapp tinged electronic R&B feel and retro doo-wop harmonies.
The track implores clever usage of a brief melodic sample of the Stylistics' "You Are Everything" that is quite sublime when accented by Justin's plush falsetto.
Continuing his campaign to bring real R&B back to the forefront of music is "That Girl," a Michael Jackson approved 70's soul number. It's the simplest song on the album both musically and lyrically, which comes as a welcomed break from the heavily layered productions from the first six tracks.
"That Girl" allows for a metaphorical smoke break before we get suited back up and delve into the uptempo party starter "Let The Groove In."
Clearly inspired [again] by Michael Jackson's "Wanna Be Starting Something," "Groove" takes it one step further with its unexpected musical twists and turns that it keeps the listener on their toes guessing what's going to happen next.
It starts off as a sweat-soaked club banger, before changing into a romantic love ode in the middle, until finally ending in an atmospheric vocal chant of "All night long…you can let the groove get in," for a full minute.
Closing out the 70-minute album is "Blue Ocean Floor" which goes down as the most unorthodox song Justin has every recorded with its lack of hook or obvious melody, yet at the same time, it's probably his most artistic and humbling.
There aren't many artists that could able to handle the track's freelance nature with such authority and conviction. It's an ethereal hybrid piece of introspective R&B that ends the album on a somber tone and gives closure to a cohesive set.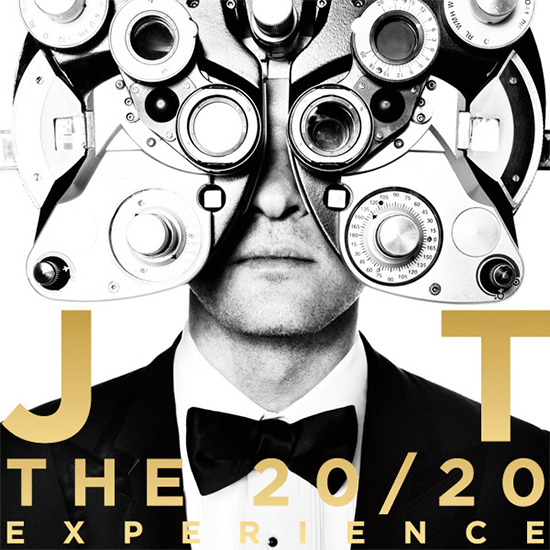 'The 20/20 Experience' is a concept record at its core with an obvious agenda and ambitious goal — to revive R&B.
In a musical landscape where generic EDM dominates the scene someone like Justin could have easily gone the David Guetta route and released a collection of guaranteed radio bangers, but instead he took a risk by purposely releasing a mainstream Neo-Soul album with electronic flourishes.
Luckily for him, it paid off as he and Timbaland have masterfully crafted an incredible body of music that should no doubt find itself with a 'Album of the Year' nod at the 2014 Grammys.
**********
With 'The 20/20 Experience', Timberlake demonstrates to both his peers and the world two very important things: 1.) good, quality music doesn't have to be sacrificed for commercial success, and 2.) he's officially shed his early 00's boyband motif in favor of believable, sexy R&B crooner with soul.
In essence, it would appear this former Mouseketeer's artistic transformation is complete.
Score: 4.3/5
Be the first to receive breaking news alerts and more stories like this by subscribing to our mailing list.