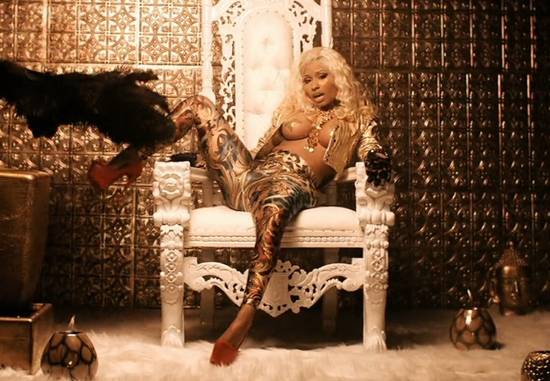 Nicki Minaj seems to have gender identity issues. On her sophomore album, Pink Friday: Roman Reloaded, she rapped about putting her "dick in your face." Now, on "Tapout," the latest Birdman single (why does he keep acting like he has a real music career?), Nicki is bragging about her "million-dollar pussy." In fact, she opens her verse by softly singing that exact phrase.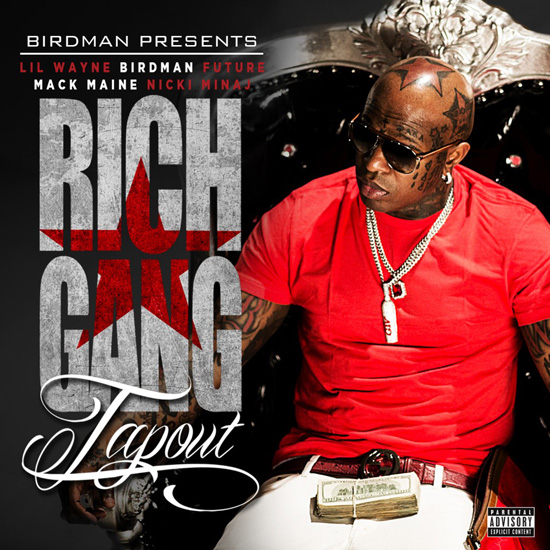 Get a load of the lyrics below.
Bald head, yup
Don't want no Forrest Gumps,
Don't let me tell you twice,
Already told you once: Eat that pussy

Who got the baddest, pussy on the planet?
D-boys love me, they don't understand it

Million-dollar pussy might pounce on that ass
Throw them hundreds till I lose counts on that ass
Max out all of them accounts on that ass
Million-dollar checks don't bounce on that ass
Nicki Minaj's lady bits might be worth its weight in gold, but best believe that plenty of dudes are happy with that dollar-store pussy too. Get in where you fit, know what I mean?
Give Nicki credit though, she once again manages to steal the spotlight from the fellas, which include her bosses Birdman, Lil Wayne and Mack Maine, and the 2013 version of T-Pain, Future.
Listen to the new Birdman single below:
[Rap-Up]
Be the first to receive breaking news alerts and more stories like this by subscribing to our mailing list.