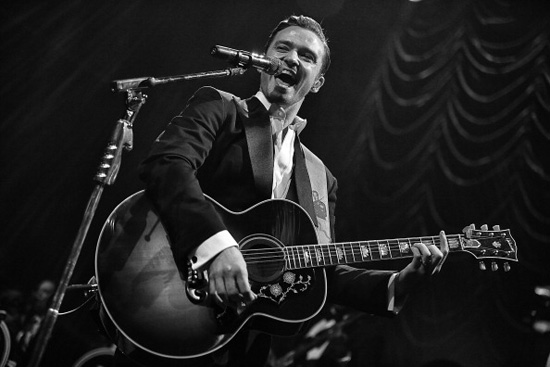 As of Monday evening, fresh off hosting his fifth episode of "Saturday Night Live," Justin Timberlake has been streaming his brand new album 'The 20/20 Experience' on iTunes for FREE … and you have until next Tuesday when the album releases on March 19th to get as many listens in as your little heart desires!
According to Billboard estimates, Timberlake's third studio album — his first in seven years since 2006's 'Future/Sex/LoveSounds' — could sell half a million copies in its first week, a milestone that has yet to be reached by an album this year.
There's no tracklist on iTunes' free stream, so you'll have to use the one provided below to follow along:
"Pusher Love Girl"
"Suit & Tie"
"Don't Hold the Wall"
"Strawberry Bubblegum"
"Tunnel Vision"
"Spaceship Coupe"
"That Girl"
"Let the Groove Get In"
"Mirrors"
"Blue Ocean Floor"
Be the first to receive breaking news alerts and more stories like this by subscribing to our mailing list.