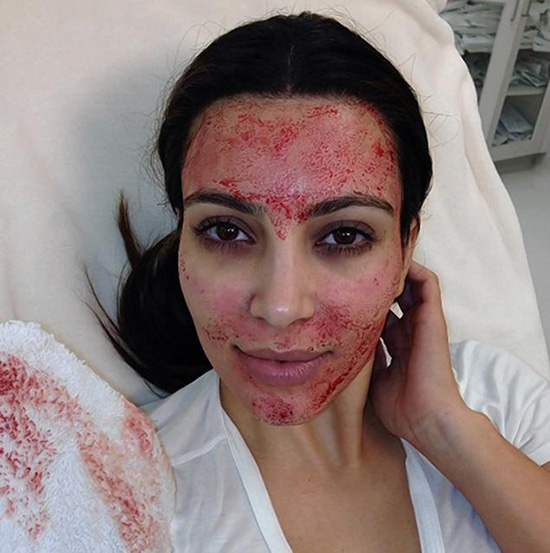 In sad but true news, Kim Kardashian's shameless attempt to continuously generate publicity for herself has reached a new low.
The pregnant reality star recently underwent something called a blood facial (often refereed to as a "vampire facial").
And what exactly is a vampire facial, you ask? Well, it's pretty much as sick as it sounds.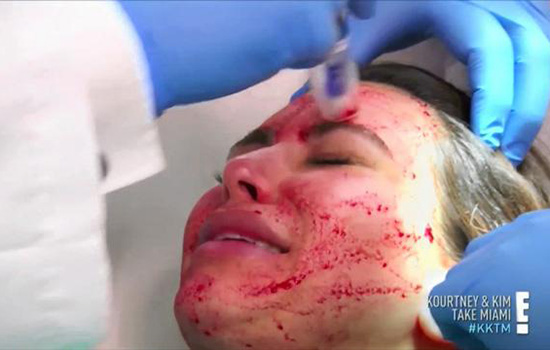 Reportedly, the beauty treatment consists of taking blood from your own arm, separating the platelets, and injecting the blood back into your face.
The procedure is performed by medics, who reportedly used nine tiny needles to draw Kim's blood as she screamed in agony.
Even more sickening is that the "Kourtney and Kim" star documented the entire thing on her show.
CHECK OUT A CLIP (via TooFab) HERE:
If watching the star crying out in pain because she willingly decided to be stuck in the face with needles isn't a reason to watch the upcoming episode, we don't know what is.
The news comes a few days after she had a highly publicized "miscarriage" scare — which her estranged Kris Humphries has allegedly labeled a publicity stunt.
According to Radar Online, a source claims that news of Kim's pregnancy complications are an attempt to make him look like the bad guy. The basketball player is currently seeking an annulment from the 31-year-old, but she wants a divorce.
"Kris won't be blamed for her pregnancy complications, and he wants to subpoena her medical records to determine what is really going on with Kim medically," the source told the site.
"The only stress Kim is experiencing is temper tantrums because Kris isn't just going to give her a divorce because it's convenient for her. Perhaps Kim should also stop filming 'Keeping Up With The Kardashians,' and stop the jet setting lifestyle"
Kim? Exploiting her personal life for attention? No way, not her!
Be the first to receive breaking news alerts and more stories like this by subscribing to our mailing list.