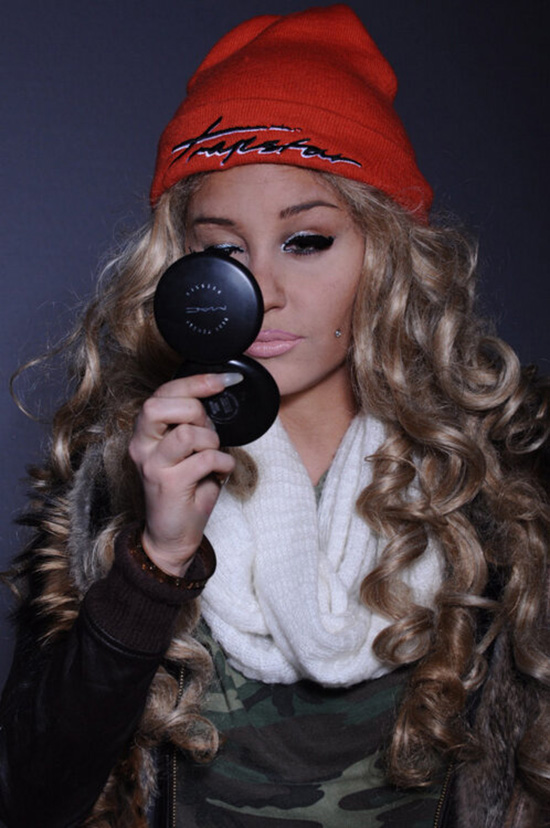 Amanda Bynes somehow managed to make us forget about her horrendous driving by posting a head-scratching photo of herself on Twitter.
The drunk-driving, weed-smoking, former child star tweeted a photo of herself looking like a chola — complete with a messy wig, dimple piercings and heavily caked on makeup that Amanda would want you to believe came from MAC, but was really from some drug store like CVS or Walgreen's.
In the pic, Bynes is wearing winter attire that includes an orange beanie. She's also staring at her heavily made up face in a MAC compact mirror while sporting grossly long nails and a newly pierced cheek.
The onetime "All That" cast member has been arrested multiple times and has been involved in a number of highly publicized fender benders. Last November, Bynes released a statement to Us Weekly asking for privacy: "I'm 26, a multi-millionaire, retired. Please respect my privacy."
If Bynes were smart, she'd figure out that the best way to deflect attention is to stop breaking the law.
Also, people who want their privacy usually refrain from posting bizarre photos like the one up top ESPECIALLY, and this one: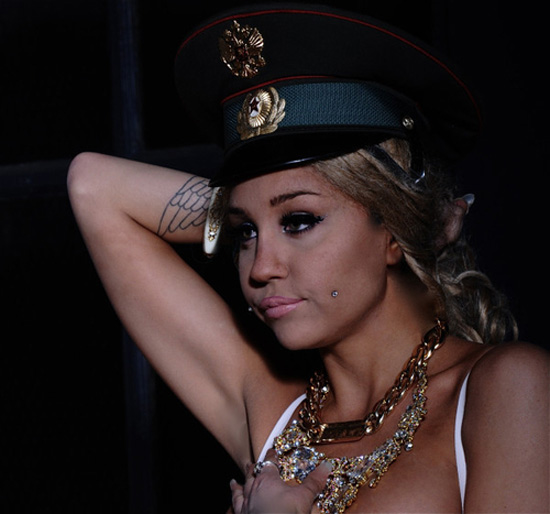 [H/T: ONTD]
Be the first to receive breaking news alerts and more stories like this by subscribing to our mailing list.