A northwestern Montana man reportedly shot and killed the host of the Sportsman Channel show "A Rifleman's Journal" after he flew into a jealous rage after he caught the TV personality with his wife.
According to Whitefish, Mont. police, 41-year-old Wayne Bengston shot and killed Gregory G. Rodriguez, 43, who was in town on business and visiting Bengston's wife at her mother's house in Whitefish, the Associated Press reported.
Police said Rodriguez and Bengston's wife, who works for a firearms manufacturer, had met at a trade show and had become friends, and they were not romantically involved.
Bengston reportedly walked into mother-in-law's house, where he saw his wife and Rodriguez enjoying a glass of wine, which set him off and he opened fire on Rodriguez in a jealous rage.
After the shooting, Bengston pistol-whipped his wife, then took their 2-year-old son to a relative's house before he drove 25 miles to his West Glacier home and took his own life.
When Flathead County sheriff's deputies arrived on Bengston's property, they found his truck parked in the driveway, and a SWAT team tried to make contact with him, but they were unsuccessful. Officers eventually found his body with a self-inflicted gunshot wound to the head.
"It's pretty much an open-and-closed case. Homicide and suicide," Whitefish Police Chief Bill Dial said, according to TV Guide.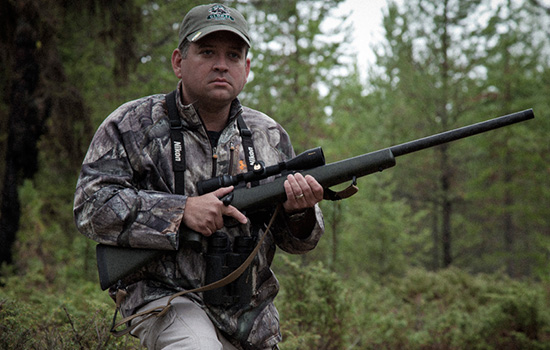 The Sportsman Channel released a statement expressing how deeply saddened they were by Rodriguez's shooting death, and how they will miss his "thoughtfulness, candor and dedication to encourage a safe and enjoyable outdoor experience for all."
Gregory Rodriguez — of Sugar Land, Texas — leaves behind a wife and two kids. In addition to his TV show, Rodriguez was also the founder and CEO of Global Adventure Outfitters. He was also a contributing editor at Shooting Times Magazine and other publications dedicated to guns.
Be the first to receive breaking news alerts and more stories like this by subscribing to our mailing list.