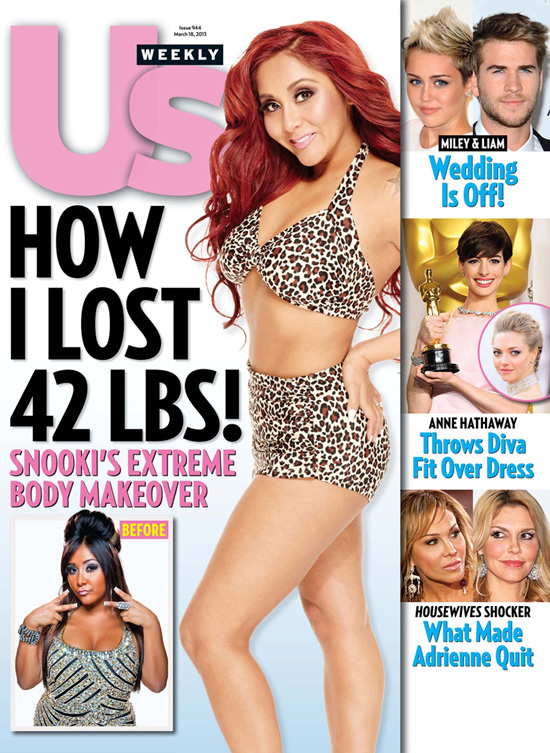 Watch out world: Nicole "Snooki" Polizzi has officially dropped her dead weight. No, I'm not talking about her former "Jersey Shore" castmates. I'm talking about the 42 pounds Snooki has shed after giving birth to her baby boy last year.
Like all washed up celebrities, Snooki announced the good news with an Us Weekly cover story. The rich part is that all the fat bitches who grab the magazine while in line at the grocery store will read this shit with a tub full of Haagen Dahz in their laps.
What was Snooki's motivation for hitting the gym? Snooki claims she did it for herself but she also admits that she wanted her man to find her sexy again, according to the L.A. Times.
"I lost it for me," she added, "but I also wanted Jionni to know that I can be hot as a mom."
Congratulations to Snooki, but it probably wasn't all that hard losing the weight. Now that she's not binge drinking and stuffing her face with cheap pizza like she did on the "Shore," her organs are free to return to normal operations.
But hey, if ol' girl can parlay this into a Weight Watchers' deal a la Jennifer Hudson, I won't be mad. Get money!
Be the first to receive breaking news alerts and more stories like this by subscribing to our mailing list.