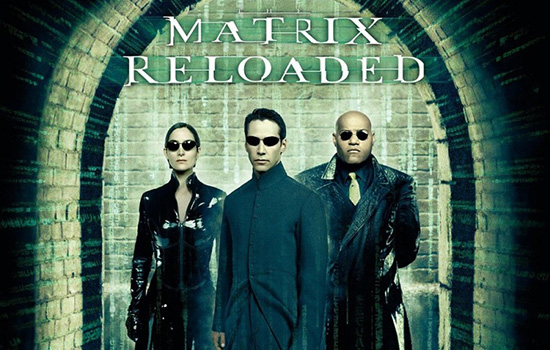 Lana and Andy Wachowski can no longer face too much criticism for the disappointing "Matrix" sequels because according to a new lawsuit, the movies were plagiarized!
According to TMZ, a man named Thomas Althouse has slapped the directors with a $300 million lawsuit that claims the two modeled "The Matrix Reloaded" and "The Matrix Revolutions" after his script, "The Immortals."
The writer claims that he submitted his screenplay to Warner Brothers in 1993 but never received a response from the studio. And it wasn't until 2010 that he actually saw the "Matrix" movies and realized they were similar to his own work.
Is it just us or should the lawsuit be dismissed based on the fact that it took this guy ten years to realize that the 2003 sequels were his idea?
According to the suit, Althouse noticed the similarities between his script and the films, "including plugs in the back of characters' necks, robot-like agents dressed in suits, and characters trapped in a train station."
Excuse us for being Matrix nerds, but all of those things were included in the original "Matrix," which was released in 1999.
Perhaps it will take this guy another 10 years before he gets around to watching the first film and decides to file a copyright lawsuit for that one as well.
Althouse is seeking $300 million from the Wachowski's, Warner Brothers, and Joel Silver — the producer of the trilogy.
The lawsuit will likely be dismissed, as Hollywood heavyweights have a way of making these sort of things disappear.
If the suit does go through, $300 mil is pretty much couch change when you compare it to the $1.6 BILLION that the films grossed globally.
Now if we could just figure out who kidnapped Keanu Reeves and stopped him from doing movies.
Be the first to receive breaking news alerts and more stories like this by subscribing to our mailing list.