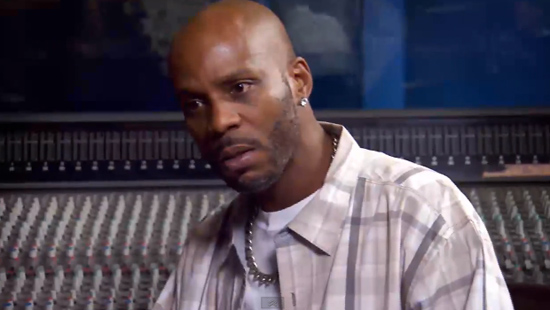 As hard as it might be for some people to accept, there are truly some lost souls walking this earth. While everyone loves a good redemption story, the reality is that some of these cracked out, manic, unhinged celebrities are like Humpty Dumpty; profoundly broken and irreparable.
DMX is in this category.
At this point, DMX has sought therapy through TV in so many venues that it's clear exposing his madness for our entertainment is not really working to help him get healthy.
BET was the first to try to document and fix Earl Simmons in 2006 when it rolled its cameras for his reality special, "DMX: Soul of a Man."
The New York Times listed the highlights of the series as "his manager carefully explaining to DMX that he probably isn't in the right condition to drive; DMX discharging a gun at his hideaway in Arizona; the producer Swizz Beatz in the studio, trying to find someone who can find DMX and get him there."
In 2010, X was slated to appear on Dr. Drew's semi-hit VH1 reality series, "Celebrity Rehab." But a judge put the kabosh on that. Dr. Drew did ultimately manage to wrangle his grimey paws on X for a sitdown interview in 2011 on his short-lived talk show, "Lifechangers."
X was also tapped for Dr. Drew's 2012 "Rehab" spinoff, "Couples Therapy." The show took an unflinching look at DMX's dysfunctional relationship with his then-wife Tashera and his traumatic upbringing. The scene in which he confessed that his mother never told him that she loved him was especially touching. You almost felt sorry for the guy.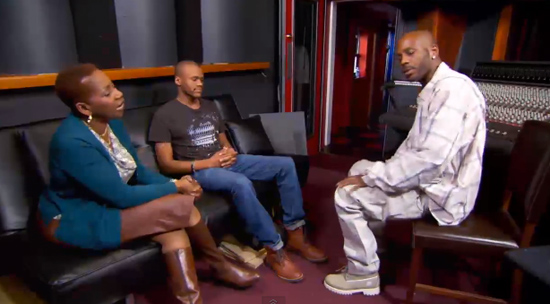 Unfortunately, that wasn't the end of the TV counseling for X. OWN and Iyanla Vanzant have gotten their hands on the troubled rapper for the second season of her hit show, "Iyanla: Fix My Life". The trailer that the network released is full of exactly what you expect from Earl at this point: Aggression, substance abuse and shouting.
WATCH THE TRAILER FOR DMX'S APPEARANCE ON IYANLA'S "FIX MY LIFE" HERE:
Iyanla asks DMX, "Are you high?" Um, isn't that like asking Richard Simmons, "Are you straight?" She knew the answer before she even asked the damn question. And of course DMX is freaking high. If he wasn't, would he be on her show?
Here's the thing: This episode of "Fix My Life" will probably be good reality TV. X will flip out and some insane shit that will keep the tweets flowing.
But once the cameras are turned off and packed away and our collective attention shifts to laughing at K. Michelle's latest ratchet activity, we'll all forget about Earl and his troubled life.
I'm not blaming these so-called TV therapists for DMX's demons. And hey, I love good reality TV drama (my name ain't Ratchet for no reason), but let's stop pretending like any of this pseudo-therapy is productive. Cause it's not. And it's not clear that anyone other than DMX can save him from himself.
Be the first to receive breaking news alerts and more stories like this by subscribing to our mailing list.