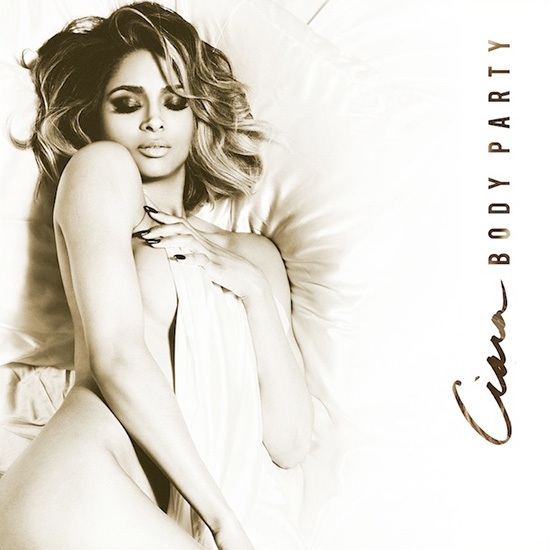 R&B songstress Ciara releases her new single "Body Party" (produced by super producer Mike Will) — a very sexy, intimate and passionate song.

The song's cover art definitely fits its description. A sexy Ciara is lying in bed, naked with a sheet covering her body parts.
And guess who co-wrote it alongside Mike Will? If you guessed her boyfriend Future, then you are absolutely right.
The song's lyrics read:
My body is your party, baby / Nobody's invited but you baby / I can do it slow now, tell me what you want

Baby put your phone down, you should turn it off / Cause tonight is going down, tell your boys its going down / We in the zone now, don't stop

You can keep your hands on me, Touch me right there, Ride my body
In a recent interview with Billboard, Ciara tells us how the record came about, and how much she loves working with Future:
"Let's just say that this record came out of a very sincere place. I think when things just organically feel right; naturally good things come from it.

"He's such an amazing, creative person. I can be very creatively expressive myself, but there's nothing like being able to work with someone that can bring a new flavor.

"What I like about [working with] him, it's almost like I got to learn more things about myself. I can't avoid being inspired by what's going on in my life. To be honest, I'm in a very happy place."
Ciara's forthcoming highly anticipated album 'One Woman Army' is set to be released in June.
LISTEN TO "BODY PARTY" BELOW:
Be the first to receive breaking news alerts and more stories like this by subscribing to our mailing list.