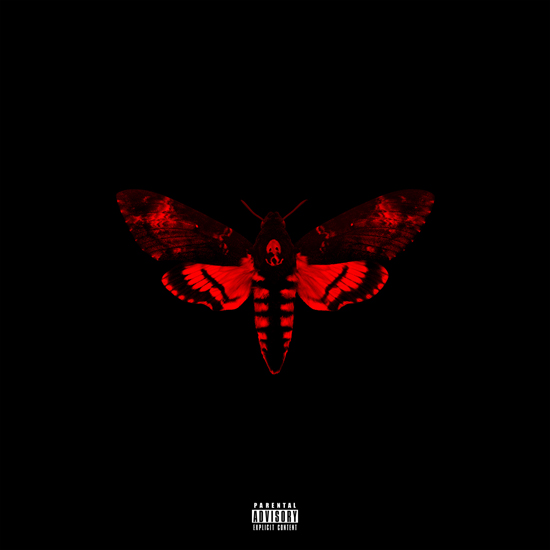 The official track listing for Weezy's 10th studio album 'I Am Not A Human Being II' has been revealed.
The album will feature 11 artists with a total of 15 songs on the album. Some of those features include Nicki Minaj, Gunplay, Big Sean, 2 Chainz, and Juicy J. The album's hit single "Love Me," featuring Drake and Future is currently sitting at number 10 on the Hot 100 chart.
Now, Weezy is usually a two or three feature type of guy … but since he has a lot of friends in the industry, and people he wanted to help out, he decided to let them take part in his 10th masterpiece.
Say what you want about Weezy but one thing you can't deny is his longevity in the game. To have accomplished 10 studio albums is a big deal. Some artists don't even make it past their sophomore album.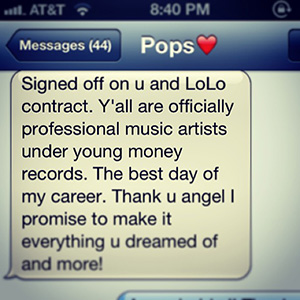 Aside from all the scrutiny the YMCMB rapper has been facing due to his onstage outburst against the city of Miami and the Miami Heat, we're sure this album will still do just fine, even though Weezy probably lost a decent number of fans in Miami.
Besides working on the album Weezy recently signed his daughter Reginae Carter and her friend LoLo, who are officially music artists under the YMCMB umbrella. Don't think they made the cut for Weezy's album just yet, but it will be interesting to see what musical talents they will bring to the game.
Take a look at the track list for Weezy's new album below:
1."IANAHB"
2. "Curtains" feat. Boo
3. "Days and Days" feat. 2 Chainz
4. "Gunwalk" feat. Gudda Gudda
5. "No Worries" feat. Detail
6. "Back to You"
7. "Trigger Finger" feat. Soulja Boy
8. "Beat the Shit" feat. Gunplay
9. "Rich as Fuck" feat. 2 Chainz
10. "Trippy" feat. Juicy J
11. "Bitches Love Me" feat. Drake and Future
12. "Romance"
13. "God Bless America"
14. "My Homies Still" feat. Big Sean
15. "Lay It Down" feat. Nicki Minaj
'I Am Not A Human Being II' is set to be released on March 26th!
Be the first to receive breaking news alerts and more stories like this by subscribing to our mailing list.