While MC Hammer might believe he's "Too Legit to Quit," he's apparently not immune from racial profiling. According to CNN, he rapper-turned-technology investor was arrested on Thursday for allegedly obstructing an officer.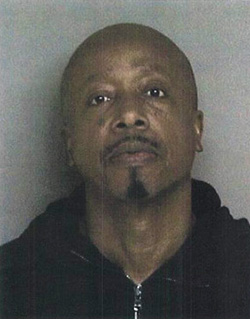 Hammer was pulled over in Dublin, California for driving a car with expired registration that he was not the owner of. When police approached him, he became combative, says the officer.
"After asking Hammer who the registered owner was he became very argumentative and refused to answer the officer's questions," police spokesman Herb Walters wrote Saturday evening in an e-mail to CNN.
The incident was rehashed by Hammer on Twitter. He admits to resisting the officer's requests after the officer asked if he was on parole or probation:
chubby elvis looking dude was tapping on my car window, I rolled down the window and he said'"Are you on parole or probation?"

— MC HAMMER (@MCHammer) February 23, 2013
Hammer then claims the officer reached into his car and tried to yank him out:
While I was handing him my ID he reached in my car and tried to pull me out the car but forgot he was on a steady donut diet. ..

— MC HAMMER (@MCHammer) February 23, 2013
But the officer wasn't apparently strong enough to pull Hammer anywhere, which resulted in the obstruction charges:
It was comical to me until he pulled out his guns, blew his whistle and yelled for help (MallCop) !!!But make no mistake he's dangerous ..

— MC HAMMER (@MCHammer) February 23, 2013
only thing more dangerous than a scared man with a gun, is a scared man with an agenda, a gun and a badge. I was citied for obstruction smh

— MC HAMMER (@MCHammer) February 23, 2013
While we can understand Hammer's frustration with the officer's prejudiced questioning, wouldn't he have saved himself a bit of trouble by answering the officer's question and filing a complaint afterward?
He could've just as easily "shamed" the police department on Twitter after the fact. Sometimes the hard way isn't the best way. Just saying.
Be the first to receive breaking news alerts and more stories like this by subscribing to our mailing list.