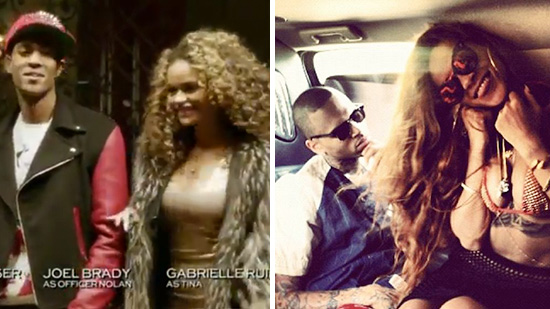 A new promo for an upcoming "Law and Order: Special Victims Unit" episode features a storyline that some may find vaguely familiar.
According to the New York Post, the episode, titled "Funny Valentine" has been summarized as follows:
"A promising singer is brutally attacked by her boyfriend, a popular hip-hop star…but the victim refuses to aid the prosecution and…continues to put herself in danger."
The episode was obviously inspired by the relationship between Chris Brown and Rihanna — who both continue to flaunt their romance despite the public's rampant disapproval.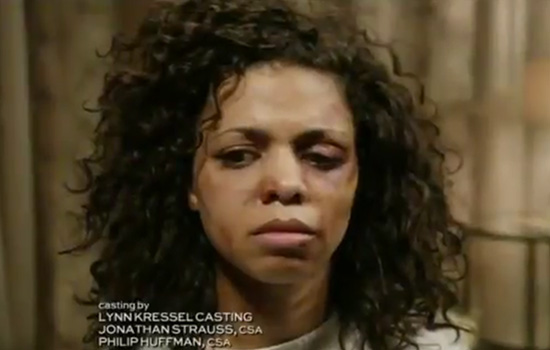 In the promo, a hip-hop star named Caleb Brown (played by Eugene Jones) attacks his pop star girlfriend Micha Charles (Tiffany Robinson), who is unable to end the relationship because as Mariska Hargitay's character Detective Olivia Benson says, "he was a hold on her" and "going against him feels impossible."
Following the assault, Caleb Brown (or "CB" — get it?) insists "I'm a lover. Not a fighter."
In a bizarre twist that's bound to ruffle a few feathers, someone winds up dead.
Maybe the pop star winds up dead at the hands of her abusive boyfriend, unless of course there' s a twist and the fist happy rapper is made to look like the killer.
Or perhaps it's the pop star who commits the murder while attempting to defend herself. That would be pretty shocking, no?
Okay we're getting way too into this. If you're intrigued, tune in next Wednesday to catch the all new episode.
The whole idea of this episode is messy as hell, but we have to hand it to NBC for releasing a ratings goldmine.
Check out the preview clip below:
Be the first to receive breaking news alerts and more stories like this by subscribing to our mailing list.