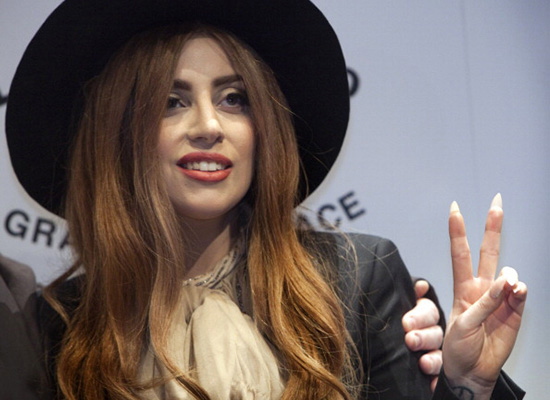 Following her tour cancellation, Lady Gaga has undergone hip surgery to repair a labral tear.
The pop sensation announced the news via a blog post on her official site LittleMonsters.com, and based on the post, titled "Thank You," Gaga doesn't seem to be letting the temporary setback get to her. Instead, the injury seems to have made her more grateful.
"As they wheeled me into surgery…I thought about all of your pain and perseverance, your unique family situations, school environments, health issues, homelessness, identity struggles," she wrote. "So I thought to myself, 'I'm alive; I'm living my dream, and this is just a bump in the road."
News that the singer was forced to cancel the remaining dates of her "Born This Way Ball" Tour broke last week. Gaga had originally postponed just four dates after experiencing some pain during a concert in Montreal.
She explained to her fans on Twitter that she'd herself performing a while back, but didn't tell anyone and kept performing anyway. A total of 21 shows were canceled. No new tour dates have been announced yet.
But as E! reported, the ailment didn't stop Gaga from visiting a sick fan last Wednesday. The "Paparazzi" singer spent time with Kayleigh Gurbynski, a 5-year-old with hypoplastic left heart and Turner's Syndrome. The meeting, which took place in Chicago, was arranged by radio host Tony Waitekus.
"Even though Lady Gaga was not well enough to do the show tonight due to Doctors order (suffering from joint pain), Lady Gaga made it a point of still meeting Kayleigh!," Waitekus wrote on Facebook. "Fantastic for Kayleigh and my hats off to Lady Gaga and her people for making this happen!"
Be the first to receive breaking news alerts and more stories like this by subscribing to our mailing list.