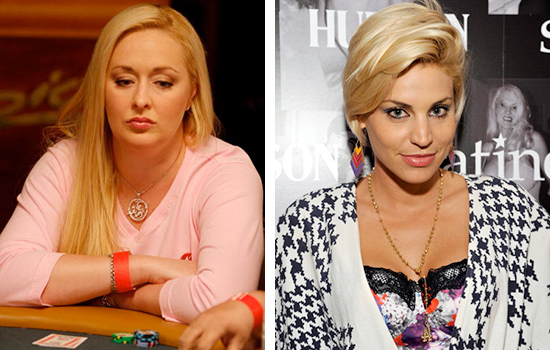 Former "American's Next Top Model" contestant Lisa D'Amato is speaking out about her fellow "Celebrity Rehab" castmate Mindy McCready's suicide.
McCready reportedly died from a self-inflicted gunshot wound on Sunday (Feb 17). The country singer battled with depression and drug addiction but D'AMato doesn't believe she really wanted to end her life.
"The thing about Mindy was you'd think she's fine and cool and everything was great — she had an incredible sense of humor and was the funniest person — but then she would have a seizure or do crazy things like call me from another state to come and hang out," D'Amato told Us Weekly. "She'd make odd choices that didn't make sense.
"[But] this time I truly believe she didn't want to commit suicide," she added. "She would drink and take pills when she got depressed and then attempt suicide or act irrationally. This time David's death made her turn to the pills and alcohol again, but I don't think she wanted to commit suicide. She just got so depressed."
McCready is the fifth "Celebrity Rehab" cast member to die within the past two years and the third person from just her season alone to meet an untimely end.
Alice in Chains bassist Mike Starr was the first season three cast member to go. Starr died of a drug overdose in March 2011, at the age of 44. And Joey Kovar, of "Real World: Hollywood," died last August of opiate intoxication. He was 29.
These loses are particularly unsettling for D'Amato, who feels as though she's losing the friends she made while on the show.
"I'm numb from this," she told US. "All my friends from the show are dying. I'm so shaken up right now. I'm mad at her and the world and everything. She tried to be better and to get better."
Be the first to receive breaking news alerts and more stories like this by subscribing to our mailing list.