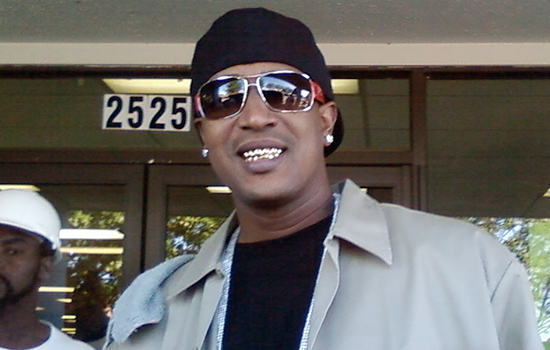 Rapper C-Murder made his last attempt to get his 2003 conviction of a 16-year-old's murder overturned, but was unsuccessful, according to AP reports, which means that he will likely spend the rest of his life in prison at Lousiana's Angola State Penitentiary.
In 2009, C-Murder, the younger brother of Master P and former fiance of R&B singer Monica, was sentenced to life in prison after his second degree murder conviction in the shooting death of teenage fan Steve Thomas at a Louisiana nightclub back in 2002.
After a lengthy trial, the judge presiding over the case demanded a verdict from the jury, who returned with a 10-2 guilty verdict, and C-Murder (born: Corey Miller) was handed a lifetime prison sentence.
Miller appealed the guilty verdict on claims that he had been given an unfair trial, and that the prosecutors prevented black people from sitting on the jury.
The former No Limit rapper also claimed that the judge allowed "prejudicial and unsubstantiated testimony," and said the judge should have declared the case a mistrial after the jury couldn't reach a unanimous decision.
(FYI: In Louisiana, a 10-2 guilty verdict is enough for conviction, while a consensus of 9-3 usually results in a mistrial.)
But unfortunately for Miller, Louisiana is one of the only two states in the entire country that allows for non-unanimous convictions for crimes like second degree murder, and the court has made it clear that they will not re-open his case.
C-Murder first filed an appeal with the state of Louisiana in 2011, but his conviction was upheld. His latest appeal with the Supreme Court was his final chance at freedom.
Be the first to receive breaking news alerts and more stories like this by subscribing to our mailing list.