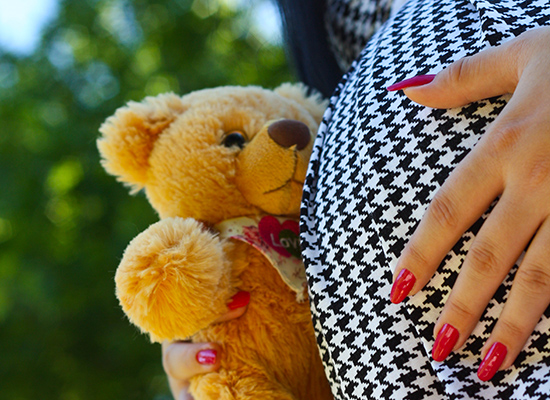 A nine-year-old girl from an impoverished town near Guadalajara, Mexico gave birth by Caesarean section to a healthy baby girl weighing nearly 6 pounds last month.
According to USA Today, the 5-pound, 15-ounce baby girl was born on January 27th. "Due to her age, her body is not able (or) in the best shape to have a baby," Enrique Rabago, director of the Hospital General de Occidente, said in a news conference Wednesday.
The extremely young mother, identified only as "Dafne," was impregnated by a 17-year-old whom she was said to be "dating" when she was just eight years old.
Dafne and her newborn were released from the hospital this past weekend, and are both doing well, according to Jalisco state police spokesman Lino Ginzalez Corona said.
The girl's family reportedly alerted authorities after she gave birth, and the teen has since left town, Corono said. The teen's whereabouts currently remain unknown.
If the currently unidentified teenager is indeed the father of nine-year-old Dafne's baby, he could face child sex abuse charges.
The girl is reportedly one of 11 children who live with their parents in a poor neighborhood about 25 miles south of Guadalajara. "Her parents work all day and were not watching after her, and therefore didn't realize what was about to happen," Corona said.
According to a translation of an article from the Spanish news agency EFE, the girl told her mother she and the teen believed to be the baby's father were "dating," and he fled after the girl's mother rejected his idea of the girl moving in with him after she told him
"We are looking for the young man to get his story because the girl does not understand what has happened," said Jorge Villasenor, another Jaliso state police department rep. "This is either rape or child sex abuse."
To prevent the girl from getting pregnant again anytime soon, in addition to psychological counseling and now being closely monitored, her mother approved of doctors implanting a subcutaneous birth control implant under her skin.
And if you think having a baby at 9 years old is young, get this. According to a list on Wikipedia of mothers under 12, the youngest mother on record is a Peruvian girl who was 5-years, 7 months old when she delivered a boy by C-section in 1939.
Dafne is among the youngest in the world to give birth within the past decade or so.
Be the first to receive breaking news alerts and more stories like this by subscribing to our mailing list.