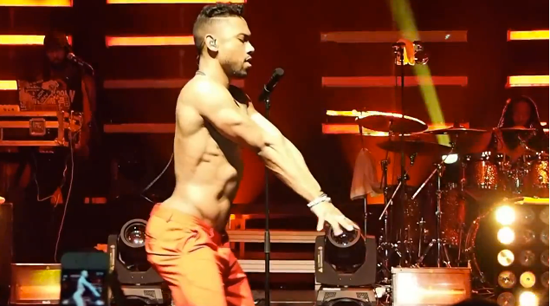 Miguel started out the 'Kaleidoscope Dream' era wearing classy suits and carrying himself like a gentlemen. But Mig Money has been hitting the gym lately and he's eager to show off his new body.
Taking a page out of the R. Kelly and Trey Songz book of R&B Lotharios, Miguel took the stage in Stockholm, Sweden and proceeded to simulate sex with an imaginary woman.
The good news is that he also pantomimed putting on a condom before he started hitting the invisible lady with his backstroke. You never know what kind of diseases you can catch from imaginary snatch. Better safe than sorry, bro.
Watch Miguel rock the invisible lady's boat onstage in this fan-recorded clip below: