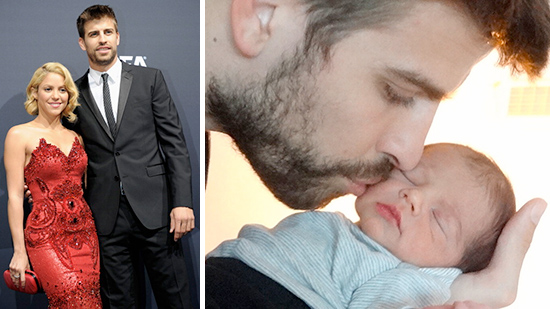 Shakira and soccer star Gerard Pique welcomed their baby boy Milan on January 22, and today the world got to meet him for the first time.
Instead of getting cashing in on a fat check from some tabloid, Shakira shared the picture of her newborn son on her Unicef page, while also doing her part to save the world.
"Visit our @Unicef #Babyshower to see the 1st pic of my 2 angels & help underprivileged babies," she tweeted.
"Meet our baby boy Milan / Les presentamos a nuestro bebe Milan," she said in a later tweet with the picture of her boyfriend and their son.
In addition to seeing the first pictures of baby Milan, fans are able to donate to Shakira and Gerard's global baby registry benefiting Unicef. In return, they will receive a personalized message from the couple.
Shakira said in a statement: "We hope that, in his name, other less-privileged children in the world can have their basic needs covered through gifts and donations. Thank you for sharing this unforgettable moment with us."