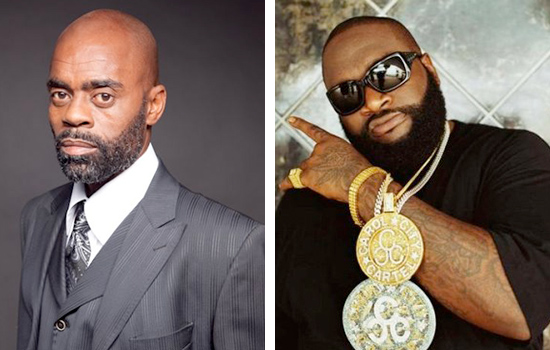 Former drug kingpin "Freeway" Ricky Ross has spoken out about the rapper who is using his name to build a career in Hip Hop, saying that he isn't surprised at all that "Rick Ross" was shot at multiple times in an attempted drive-by shooting earlier this week.
"I'm not surprised that it happened given recent ongoings, when someone doesn't understand the street rules they get confused and incidents like this can take place," Freeway Ricky told HipHopDX in a statement after the shooting incident that caused the Maybach Music Group CEO to crash his Rolls Royce into an apartment building in Ft. Lauderdale, Florida.
He added, "I'm still dealing with ongoing litigation about something as basic as using my name and identity, that should have been dealt with properly a long time ago. No ill will is wished upon anyone, but when you tell these stories about the streets you have to be careful. We covered it in more depth in the Power of the Name Rick Ross piece."
Freeway Ricky Ross, who plans on taking the rapper and Warner Bros. Records to court this August in the continuing fight over his name, also sent GOT the following video clip, which paints a really interesting picture of the rapper Rick Ross and shows just how much of shameless liar he really is!
Be the first to receive breaking news alerts and more stories like this by subscribing to our mailing list.