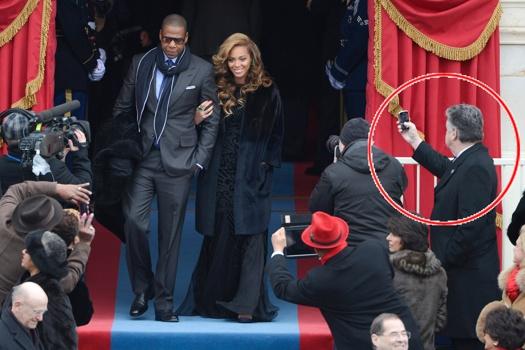 Rep. Peter King (R-NY) had one of the best seats in the house at this year's Inauguration for Barack Obama's second term as president, and the GOP party member was featured on Tuesday morning's cover of the New York Post, which showed the politico in the middle of snapping a picture of Beyonce and Jay-Z with his camera phone.
"FIRST COUPLE! (Well almost) — Pols fawn over Beyonce, Jay-Z at inaugural" the NY Post cover read, suggesting that President Obama's own inauguration was outshined by Hip-Hop's royal couple.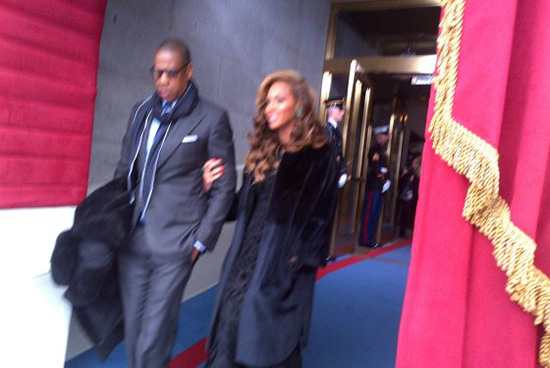 "She's been after me for years," King jokingly told the Post. "I was in a good location, and just for historical record, anybody who looked important I took a picture of," said King, who reportedly used his BlackBerry. "I didn't know the guy beside her, Jay-Z."
And just in case you're not a NY Post subscriber, King repeated himself on Twitter:
Anybody who looked important I took a picture of at inauguration. I didn't know who the guy beside @beyonce was: flickr.com/photos/3892107…

— Rep. Pete King (@RepPeteKing) January 22, 2013
What? How do you know Beyonce, and not know that she's married to one of the most famous rappers alive?
"I didn't know!" King told NY Mag. "I knew the name but I didn't realize that was him. I just know Beyoncé from seeing her picture in the papers. I don't know rap. I stopped listening to music after Frankie Lymon and the Teenagers."
"I'm not that starstruck with entertainers," he continued, but "if we're gonna focus on somebody, I'd rather focus on her than him — that's a beautiful woman! If it was David Wright or R.A. Dickey, then I'd be excited."
Speaking on him landing on the front page of the NY Post, King said: "It's ironic to end up on the front page of the paper. I took about 40 shots yesterday — ten of the Clintons, ten of the Obamas, ten of the Chief Justice — and the one that makes it is Beyoncé."
Check out more pics of the Inauguration from Rep. Peter King's BlackBerry below: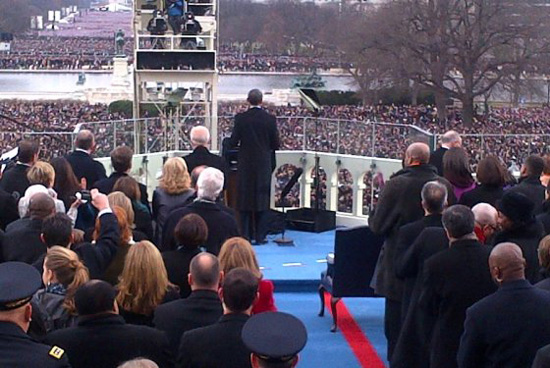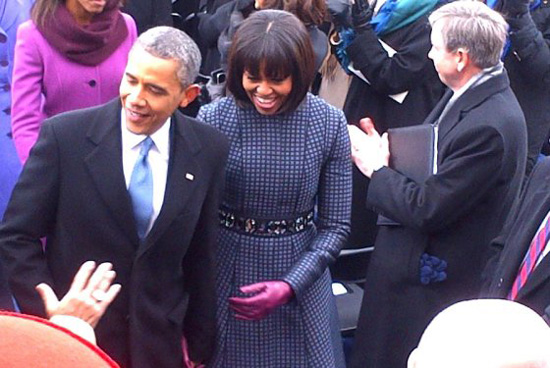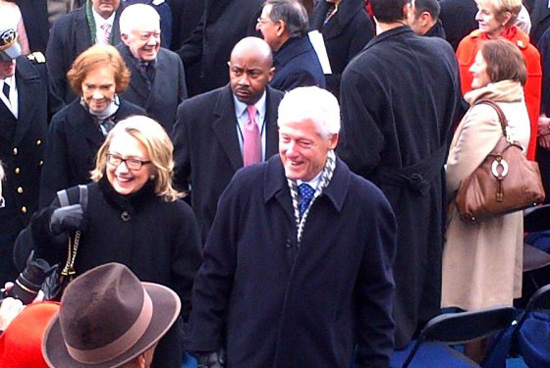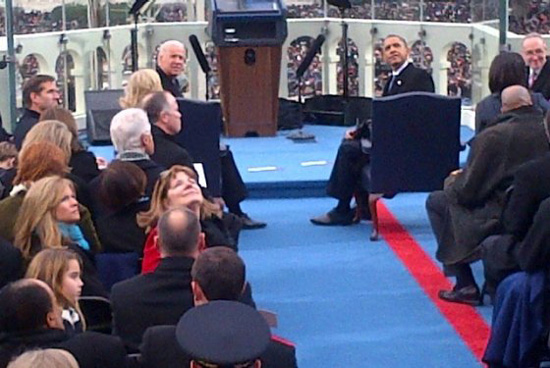 Be the first to receive breaking news alerts and more stories like this by subscribing to our mailing list.