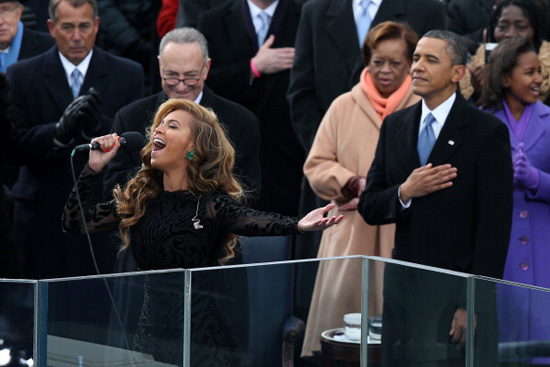 During the closing moments of President Barack Obama's inauguration ceremony Monday (Jan. 21) in Washington, D.C., Beyonce stunned the crowd with a rousing rendition of "The Star Spangled Banner." Which really is no surprise, considering Beyonce is Beyonce, and who — except for the haters (bye, haters!) — really expected her to not do a wonderful job?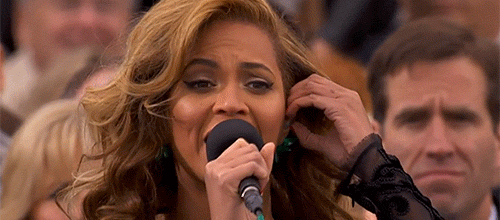 But perhaps the biggest "surprise" moment from Beyonce's performance came when she ripped her earpiece out in the middle of the song (right before those sacred high notes) and still sang the song flawlessly. Even Joe Biden was impressed!
As Gawker pointed out:
At this point in the performance, Beyoncé is, as they say, "singing blind." She no longer has any way to tell if she is singing on key, except for the fact that she is Beyoncé and "off-key" is the one note that exists beyond her range.
Beyonce don't need no stinkin' earpiece!
Be the first to receive breaking news alerts and more stories like this by subscribing to our mailing list.