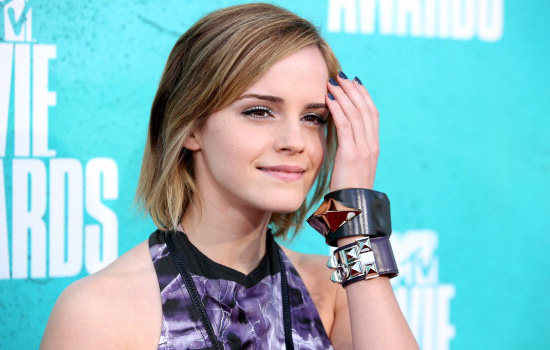 Poor Emma Watson just can't seem to catch a break. As if her Brown University classmates mocking her by shouting "Ten points for Gryffindor!" when she correctly answers questions wasn't embarrassing enough, the former Harry Potter star says she was mistaken for a 12-year-old child earlier this week at the airport.
Emma, who is reportedly returning to Brown this year to complete her degree, was said to be "mortified" last month after JFK Airport officials questioned her and asked her where her parents were at passport control because they thought she was an unaccompanied minor.
Watson briefly talked about the incident on Twitter a few weekends ago on December 22nd, and apparently this isn't the first time something like this has happened to her.
Passport control:'unaccompanied minor?' Me:'sorry?' Passport control:'where is ur guardian?' Me:'I'm 22!!!!!!!' #neverwearingabackpackagain

— Emma Watson (@EmWatson) December 22, 2012
The really sad thing is that this is not the first time this has happened .

— Emma Watson (@EmWatson) December 22, 2012
An insider told Glamour UK: "Emma was mortified. Not only did they not know who she was they thought she was a child. It was very embarrassing but she managed to awkwardly laugh it off."
Welcome to America, Em.
Be the first to receive breaking news alerts and more stories like this by subscribing to our mailing list.