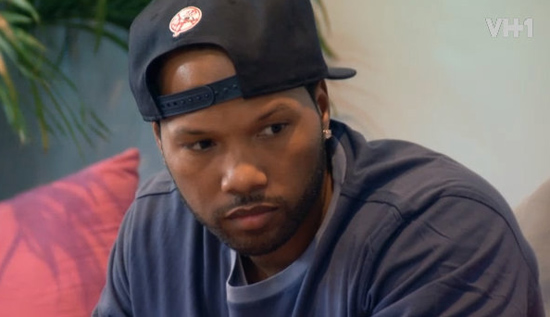 Some people have a face that's unforgettable while others have names that are so unique that you can't help but memorize it instantly. Mendeecees is definitely one of those names that gets up and slaps you in the face the first time you hear it. So when Yandy Smith's baby daddy made his debut on the third season of "Love & Hip Hop," people immediately began to talk.
We perused Mendeecees' Twitter feed to find out a little more about him, so everyone can get up to speed on a few good facts about Mendeecees.
1. Mendeecees Is Panamanian
iam panamanian RT @dojopowerson: @mandeecees Hey Mandeecees, how are you? What's your ethnicity? I know Omere is an Nigerian name lol

— mendeecees (@mandeecees) January 8, 2013
With a name like Mendeecees, we couldn't even begin to guess his ethnic background so it's good that he cleared up this question early. Seriously, though. Panamanian was a surprise. Is his Spanish any good?
2. But His Name Is African
It is! RT @sandralabelle19: Mendeecees sounds like an African name

— mendeecees (@mandeecees) January 8, 2013
Uh, what country? Sidenote: Omere, the name of his son with Yandy, also has an African name. It's Nigerian.
3. It's Spelled Mendeecees but Pronounced Mandeecees
The name is spelled with an "e," but his Instagram and Twitter accounts are both @mandeecees, which is exactly how his baby mama Yandy pronounces it.
4. Mendeecees Doesn't Have a Speech Problem
Nah that how I talk RT @rockabyebaby420: ????????RT @msjennajacobs: Mendeecees got a speech problem

— mendeecees (@mandeecees) January 8, 2013
Some people thought Mendeecees might suffer from a speech impediment because of how he pronounced certain words like "fawver" instead of "father." But nah, he was just born that way.
5. Mendeecees Would Ditch His Baby Mama for Jay-Z Any Day
Nah but 4 jayz hell yea Lol RT @patron_n_lime: @nancieem @mandeecees but he gon leave you at yo baby shower for a … m.tmi.me/FP5zA

— mendeecees (@mandeecees) January 9, 2013
Mr. Reliable and Dependable he is not. At least not when the ROC is in the building.
6. Mendeecees Is Cool with the "Chicken Noodle Soup" Guy
RT @therealwebstar: Its a family affair only the fams here @vado_mh @deeone129instagr.am/p/NPCPKZJd1h/

— mendeecees (@mandeecees) July 18, 2012
Good to know DJ Webstar can still find work.
7. Mendeecees Wants a Better Body in 2013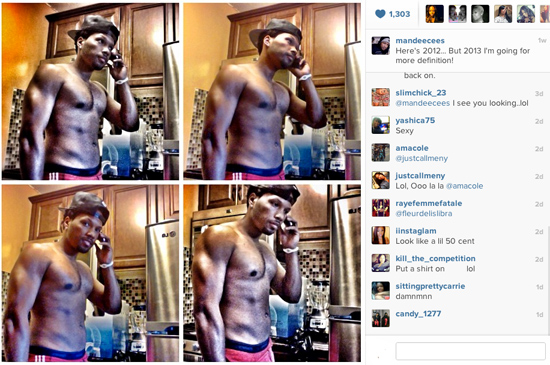 He must be tired of Yandy oogling Trey Songz's hard body. But hey, it's a new year. Who ISN'T on a fitness and diet regimen right now?
8. Mendeecees Has a Thing for Women with Light Eyes and Long Hair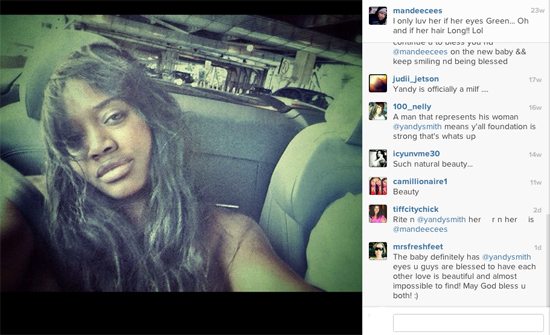 The good news is that he doesn't have a requirement that said eye color or long hair actually be real. If you bought it, it's yours, as seen by his Yaki-sporting baby mama above.
Be the first to receive breaking news alerts and more stories like this by subscribing to our mailing list.