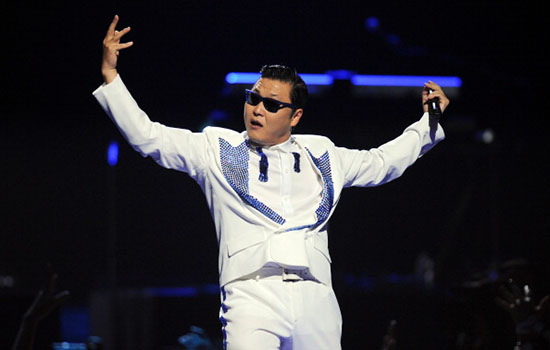 Are you tired of that "Gangnam Style" song? Well, don't worry, you're not alone. Even the creator is tired of that isht.
After amassing over a billion views on YouTube, and performing the song just about every damn where, Korean rapper PSY says that he's ready to put an end to that "Gangnam Style" nonsense (that may or may not have killed someone).
Right before PSY hit the stage to perform the song Monday night (Dec 31) for Dick Clark's New Year's Rockin Eve, he told MTV:
"Being in Times Square on New Year's Eve is already special — it's the biggest stage in the universe — plus it's my birthday, so, with all that, it may be the ending of 'Gangnam Style.' I mean, what better way to do it? It's my biggest and most meaningful birthday."
But don't get too excited just yet, PSY says he still has a little more "Gangnam Style" left in him:
"The song became too popular, and so you start to have some concern about its life period I'm really working hard on a new single right now, and I'm not saying ['Gangnam'] is ending on 'Dick Clark' — I still have a lot of invitations to perform it … I'll be in Paris, and in February I got invited to perform in China, and I've still got to do promo. So let me say that in America I need a new single because 'Gangnam Style' got too popular, so I've got to write a new single."
Oppa Gangnam style!
Are you looking forward to another "viral hit" from PSY?
Be the first to receive breaking news alerts and more stories like this by subscribing to our mailing list.