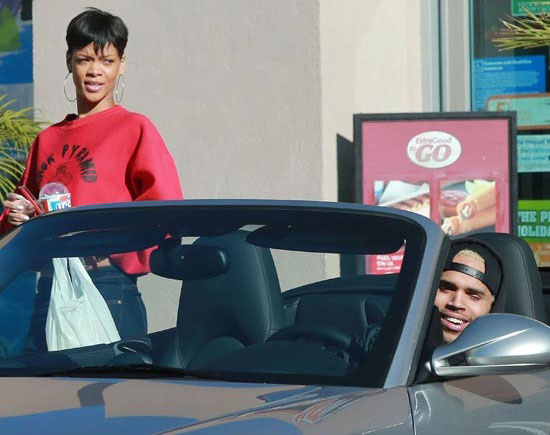 Baby, we swear it's Déjà vu. The last time Rihanna hopped in the front seat with Chris Brown in a vehicle … things didn't end so well.
But now that the two appear to back together, everything is all smiles. For now.
TMZ snagged this photo of the happy couple as they hit up a gas station convenience store. The two scooped up an Icee and other junk food, which shows that they're clearly not worried about any New Year's weight loss resolutions like the rest of us.
While we might not be sure how long this happy phase in their relationship will last, let's just hope that things continue on this smooth path for the foreseeable future.
'Cause neither Chris or Rihanna's careers could withstand a round 2 of that tragic night in L.A. in 2009.
Photo: TMZ (via Fame Flynet)
Be the first to receive breaking news alerts and more stories like this by subscribing to our mailing list.