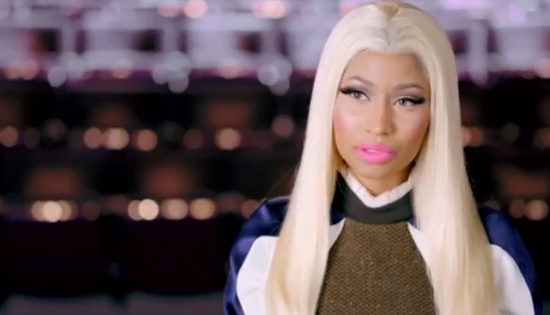 Ready or not, here she comes! You may not be able to find Nicki Minaj on the tweets these days, but she is coming to your TV screens whether you like it or not.
The producers at "American Idol" know they have a gem on their hands and they aim to make the most of it with this Nicki Minaj-focused 2-minute promo of her stint on the show.
Watch Nicki's newest promo for AI below:
Damn! Nicki was LICKING Idol's ass in that promo.
There's no other show like it? Really?
There are like 300,000 others on air just like it right now. Idol produces superstars? Name one besides Kelly Clarkson.
The truth of the matter is that Idol is good business for established acts to use a marketing platform. Freshman talent, fend for yourselves.
Are you excited for Nicki's stint as a judge on "American Idol" next season?
Be the first to receive breaking news alerts and more stories like this by subscribing to our mailing list.