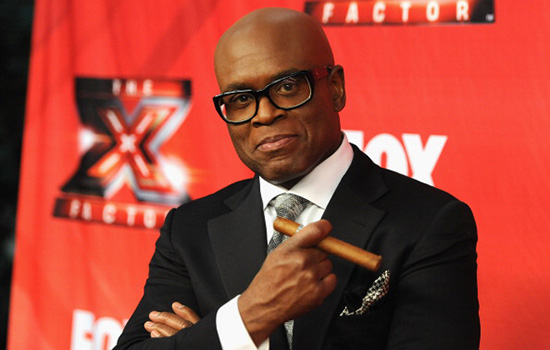 Antonio "L.A." Reid has announced that he has decided not to return to the U.S. version of the "X Factor" next year so that he can focus on his role as chairman of his record label Epic Records, which was his job before he sat on the judging panel of the talent competition show.
"I have decided that I will not return to 'The X Factor' next year,' he told Access Hollywood earlier this week. "I have to go back and I have a company to run that I've kind of neglected and it saddens me a little bit, but only a little bit."
and it's kind of time for me to stop doing the 'me' show.
I'm not ruling ever coming back, but I'm definitely not coming back next year.
Reid, who is responsible for launching the careers of superstars like Usher, Toni Braxton, TLC, Rihanna, Justin Bieber, Ciara, Pink, Avril Lavigne and many others, says that he's leaving solely for business reasons and is still on very good terms with the show and fellow judge and executive producer Simon Cowell.
"I love Simon. We have a great relationship, we have fun together, we talk, we laugh, we do bad things, we're friends," he said. "I owe so much to Simon. I really have a lot [of] respect for him and I always will. I support him, I support the show and I'll always be in business with him."
Reid says he isn't ruling out the possibility that he might return to the show in the future, but he is 100% positive that he won't be back next year.
"It was a nice break, it was a nice departure from what I've done for the past 20 years, but now I gotta go back to work," he said. "I have a huge responsibility to a roster of artists … and once I get some work done and get some momentum then maybe I'll revisit the idea a little later."
Asked about his judging successor on the "X Factor," Reid said, "You know who I would love to see take it? And by the way I have nothing to do with it, but my choice would be like Jon Bon Jovi. That's who I would pick."
Be the first to receive breaking news alerts and more stories like this by subscribing to our mailing list.