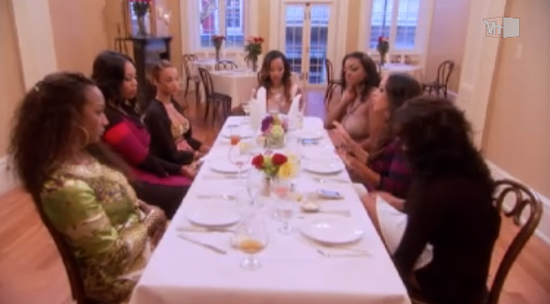 It's time for all of the lies, deceits and trickeries to step out and into the light.
At the beginning of the episode, the trash pack of "Basketball Wives L.A." gather for their last few days in New Orleans. They start the day out by going to a cooking class with a dude who looks like Andre the Giant.
They get to cooking, but the only thing Jackie is interested in mashing is Laura's face, not no mashed potatoes. That's because Chaney, Jackie's daughter, has revealed to her mother that she had contact with Laura.
When Jackie confronts Laura about the conversation, Laura actually womans up and has a one-on-one conversation with Jackie about her daughter and their relationship. Instead, Laura gets teary-eyed and confesses that she didn't have the best of intentions in speaking with Jackie's daughter.
Who is this woman and what did she do with the she-devil we've been watching all season long?
It's weird to see Laura go from ice-cold bitch to sniffling sensitive Sally. Nothing seems to faze Laura, not even her sister's crumbling personal life, so why this?
Guess the Grinch really does have a heart after all. Or does she have ulterior motives? We'll have to wait and see.
Swamp Thing Meets Swamp Rats from L.A.
The girls embark on a swamp tour, at Malaysia's insistence, in an attempt to continue bonding and mending fences. Yeah. So far that hasn't worked out so well, but maybe things will go better with the ladies playing in their element.
Laura, being the daredevil that she is, is psyched about feeding the crocodiles. You half expect Jackie to come up from behind her and push Laura right into the damn crocodile's mouth. But Jackie is on her best behavior, so she keeps it cute and just side-eyes Laura the whole trip.
Sidenote: It's amazing that the crocodile seems to have a better make-up game than Jackie Christie. Get yo' life, crocodile.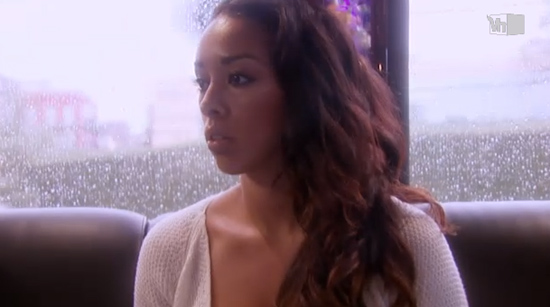 Ratchet Mania on the Bus
America's least wanted on this trip are the Govan sisters. Given their stank, holier than thou attitudes the whole season, you can hardly blame the rest of the ladies for having it up to here with their bullshit.
Well, everyone except Brooke that is, who's chillin' with these witches by default because she's on the outs with her gal pal Draya.
Interestingly, the catalyst of much of the beef and surge of fury against the Govans isn't coming from Jackie. It's coming from Bambi. And she's gunning for Gloria.
For reasons known only to Bambi, she's really fuckin' mad that Gloria dared to say she shouldn't have an opinion because she's a newbie.
So now, Bambi takes every opportunity she can to shove her boots down Gloria's throat. She hollers at her about being a fake bitch, a loser bitch, a rude bitch, a dumb bitch, a lying bitch. Every kind of bitch. It's all just … wow.
And Bambi doesn't stop there. She's running around talking about how her homies said they smashed Gloria in the studio, basically painting Gloria as a cheap trick.
Now true or not true, Bambi is doin' the most at this point. Gloria hasn't done anything THAT damaging to Bambi's rep so going nuclear on her over this one slight seems a bit extreme.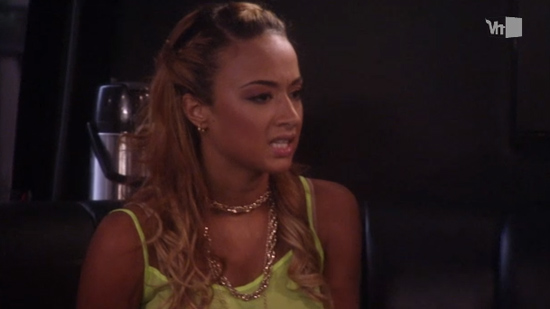 Next up, Draya and Brooke wanna rehash their drama over this damn King photo shoot.
Who knew that women were this obsessed with receiving the honor of being an object of masturbation material for a thousand men around the world?
At the end of the day, both ladies have a point. Brooke is a little too damn invested in this King magazine cover. It's one cover and it's for a flop magazine. Get over yourself girl.
On the other hand, Draya WAS stank about the whole thing and she did try to minimize Brooke's accomplishments because she x'd herself out of the shoot.
So you'd think these two could come to terms with this and move on. But nope. Brooke stay wanting to huff and puff about this damn thing over and over and over again. It's become a subject that's more tired than Jackie Christie's wet 'n' wavy. Naw.
Draya Plays Sick
Now these are some schemin' ass bitches. So Draya tells Bambi and Malaysia that she's sick and she can't hang with the girls. Brooke, Gloria and Laura, however, bump into Draya's manager hanging around New Orleans.
This strikes the Govans as peculiar because, well, people don't just randomly fly out to hang out in Nawlins.
So they theorize that he's there on wor,k and that Draya's playing hooky and isn't really sick at all. So Brooke calls up Draya to find out what she's been up to and Draya tells her that she's been sick but that she did work today.
Draya then tells Brooke that she needs to talk with her about hanging out with the Govans, to which Brooke (who can't even figure out how to pronounce these bitches' names) says that she's gotten to know them quite well and won't be talked out of hanging out with them.
You told her, bitch.
Gloria and her conniving self then calls up Draya's manager and gets him to confirm that Draya did a radio interview by pretending that she wants to do an interview with the same radio station as Draya. Her manager falls for the bait and Gloria smiles her devilish smile.
For someone who's so concerned about keeping her private life private, Gloria sure enough does like digging into other people's personal business.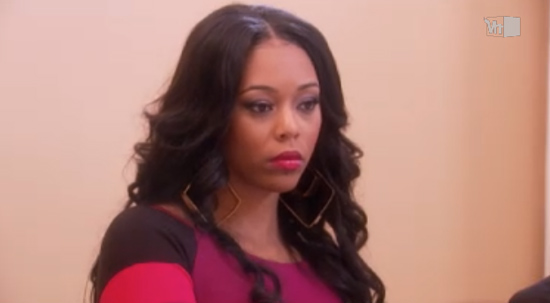 Breaking Bad
The last two scenes of BBWLA devolves into a series of shouting matches. Brooke and Draya scrap on the bus with Brooke accusing Draya of not knowing how to run a business.
Huh? But Draya seems to be running Draya, Inc. just fine so what is Brooke talking bout? Matter of fact, didn't Draya's business get Brooke a spot on the show? Somebody done forgot where they came from.
Then Bambi throws herself in the mix by buckin' on Gloria again. It's hard to know if Bambi's really mad at Gloria or if she really just wants to get into Gloria's draws. Cause the way Bambi is all over Gloria's clit seems more like a crush than beef.
Then these bitches broke bread one more time. Brooke and Draya had another round of the video girl wars and Jackie got all tearful about her daughter again and started pounding on the table about how she's a good mother and how she didn't appreciate what Laura did.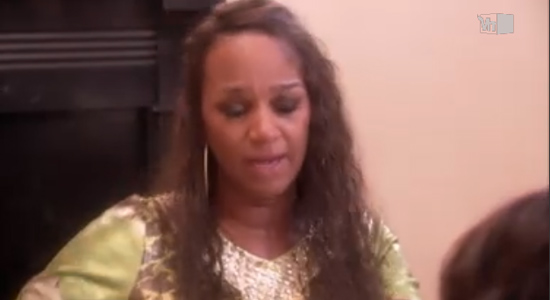 It was kind of a powerful moment. Then you remember all of the awful true stories that Jackie's daughters shared with the world about how she pitted one against the other and neglected them. So clearly, Jackie's interpretation of events isn't matching up with reality.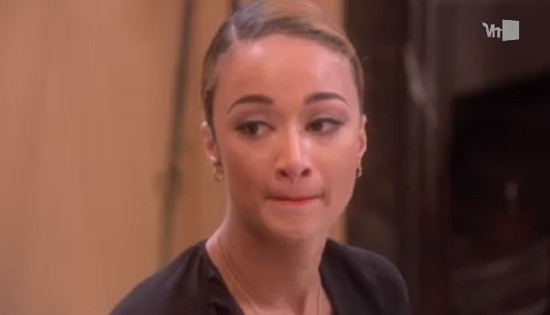 It did, however, have Draya in tears, and her ass left her son to his own devices while she hit the strip clubs (allegedly!) so you know it takes a lot bother her spirit. But Laura sat there stone-faced like a gargoyle.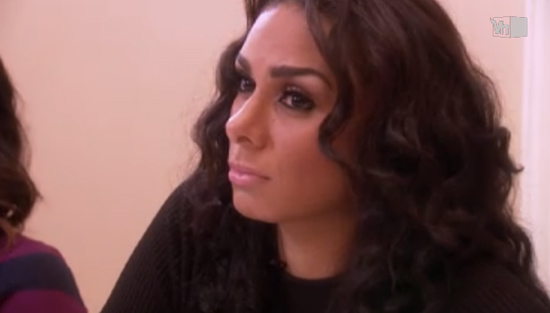 And that, ladies and gentlemen, is a wrap on season two of BBWLA.
Thank God. This shit dragged on forever and was one-fourth the fun of "Love and Hip Hop Atlanta."
If VH1 wants to bring this show back, they need to REBOOT the entire cast. Get rid of everybody, except for maybe Jackie. Her constant crazy is worth watching at least one more time.
Be the first to receive breaking news alerts and more stories like this by subscribing to our mailing list.